Florida Governor Ron DeSantis has signed a bill into law that strengthens penalties for assault or battery on hospital personnel, aiming to address the rising incidents of physical attacks on healthcare workers. Meanwhile, Minnesota has passed a paid family and medical leave program, providing relief to residents regardless of their place of work. These developments reflect ongoing efforts to improve healthcare conditions and worker protections.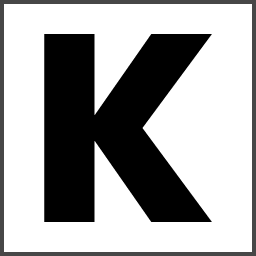 Florida Takes Action to Protect Hospital Staff
The recently signed law in Florida, sponsored by Senator Ana Maria Rodriguez and Representative Kimberly Berfield, introduces stricter penalties for individuals who assault or batter healthcare workers. The legislation comes in response to a concerning rise in physical attacks on hospital personnel, particularly targeting nurses. By imposing stronger consequences, Florida aims to deter such behavior and ensure a safer environment for healthcare providers.
Minnesota Implements Paid Leave Program
After years of deliberation, Minnesota has finally enacted a paid family and medical leave program that transcends workplace boundaries. Governor Tim Walz signed the legislation, marking a significant achievement for advocates of work-life balance. The program's introduction follows narrow passage by Democratic majorities, and it promises to provide much-needed support to individuals in times of family or medical emergencies.
Efforts to Improve Healthcare Conditions
Ohio's Nationwide Children's Hospital faced citations from the Occupational Safety and Health Administration (OSHA) for alleged failure to protect employees from patient assaults. Investigations were conducted following a complaint, highlighting the importance of prioritizing healthcare worker safety. Furthermore, Minnesota witnessed a rise in suicide deaths during 2021 and 2022, emphasizing the need for increased mental health support and prevention strategies.
Legislative Developments in Colorado and Oregon
Colorado recently passed a law requiring prior consent from patients before medical students can perform pelvic exams on unconscious individuals. Although aimed at ensuring patient autonomy, concerns have been raised about potential limitations on students' learning opportunities. In Oregon, however, a bill mandating fertility treatment coverage faced delays despite bipartisan support. The state's low fertility rate underscores the significance of affordable access to fertility care for its residents.
These recent legislative changes and healthcare updates reflect ongoing efforts to address critical issues within the healthcare system. By enacting laws to protect hospital staff, implementing paid leave programs, and addressing specific healthcare concerns, states are taking steps to improve the well-being of both healthcare workers and patients.
Based on the entities mentioned in the content, here are some frequently asked questions (FAQs) and their corresponding answers that can provide relevant information:
Frequently Asked Questions
What are the Minneapolis high schools that offer comprehensive student care?

The Minneapolis high schools mentioned in the article are not specified. Further research on local educational resources or news platforms may provide specific details about the schools offering comprehensive student care.

What is the current status of the Medicaid renewal process in Missouri?

To obtain up-to-date information about the Medicaid renewal process in Missouri, it is recommended to visit official government websites such as the Missouri Department of Social Services or relevant news sources covering state healthcare policies.

What are the requirements and implications of the consent law for pelvic exams in Colorado?

Detailed information regarding the consent law for pelvic exams in Colorado, including the specific requirements, concerns raised by bioethicists, and potential impacts, can be found through legal resources, official healthcare websites, or local news outlets reporting on legislative updates.

What is the status of the fertility treatment coverage bill in Oregon?

For the latest information on the fertility treatment coverage bill in Oregon, including its current status and any updates, it is recommended to refer to official legislative websites, news sources covering state politics, or online forums where discussions about local healthcare policies take place.