Canada's mining industry continues to make significant contributions to the country's economy, with record levels of metal and mineral exports and a substantial share of the gross domestic product (GDP). The sector's growth is fueled by increased global demand for critical minerals and the recognition of their importance in the energy transition. However, challenges and opportunities lie ahead for Canada's mining industry.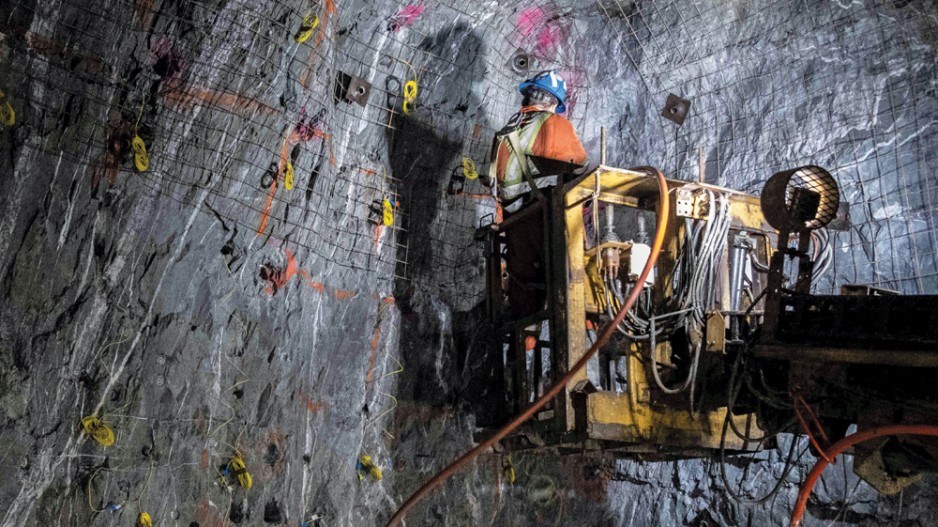 Record-Breaking Exports and Economic Impact
According to the Mining Association of Canada (MAC), metals and minerals exports accounted for approximately one-fifth of Canada's total merchandise exports in 2021. The mining, quarrying, and oil and gas extraction sector contributed $2 trillion to the country's GDP, surpassing other key industries such as finance, construction, transportation, and retail trade. The sector's robust performance reflects its vital role in driving economic growth and job creation.
Promising Future Prospects and Government Commitments
The future outlook for mining in Canada appears promising, thanks to the growing global recognition of the significance of critical minerals. Governments worldwide are scrambling to secure their own supplies, positioning Canada as a key player in this evolving landscape. The federal government has made positive commitments, including the Canadian Critical Minerals Strategy and budget allocations aimed at improving project timelines and fostering international collaborations. These measures are expected to bolster Canada's position as a leading global mining supplier and support the transition to low-carbon technologies.
Challenges: Infrastructure Deficit and Responsible Development
Despite the industry's growth, barriers to mining persist, particularly in Canada's northern regions. The lack of essential infrastructure such as roads, railways, and power hampers mining operations and makes the north one of the most expensive places to establish and operate mines. The report by MAC emphasizes the need for investments in infrastructure by all levels of government to connect the north with the rest of Canada. Responsible development of mineral resources in the north requires collaborative efforts and adherence to sustainable mining practices.
Global Investments and Foreign Direct Investment
Canadian mining companies have made substantial investments abroad, owning mines and exploration projects in 96 countries. These investments have not only expanded the reach of Canadian companies but have also contributed to the country's total foreign direct investment. In 2021, foreign direct investment in Canadian mining and exploration projects reached an all-time high of $65 billion, representing a significant portion of Canada's total foreign direct investment. These investments demonstrate the global presence and influence of Canadian mining companies.
As the Canadian mining industry continues to thrive, it faces a balancing act between meeting the growing global demand for critical minerals, addressing infrastructure deficits, and ensuring responsible development practices. With strong government support and collaboration, Canada is poised to maintain its position as a global mining leader and play a vital role in the sustainable energy future.
Frequently Asked Questions
What are some prominent Canadian mining companies?

Canadian mining industry comprises several prominent companies. Some notable examples include Barrick Gold Corporation, Teck Resources Limited, Agnico Eagle Mines Limited, and First Quantum Minerals Ltd. These companies have significant operations and investments in mining projects both within Canada and globally.

Which countries have Canadian mining companies invested in?

Canadian mining companies have investments in various countries worldwide. Some examples of countries where Canadian mining companies own mines and exploration projects include the United States, Australia, Mexico, Peru, and Chile. These investments play a crucial role in expanding the reach and operations of Canadian mining companies.

What is the impact of mining on Canada's economy?

Mining has a significant impact on Canada's economy. It contributes a substantial portion to the country's gross domestic product (GDP) and provides employment opportunities. The mining, quarrying, and oil and gas extraction sector accounted for $2 trillion in Canada's GDP in 2021, representing eight percent of the total GDP. Additionally, mining employs a substantial number of Canadians and is the largest private sector employer of First Nations individuals.

What are the challenges faced by the Canadian mining industry?

The Canadian mining industry faces various challenges, including an infrastructure deficit in Canada's northern regions. Despite being rich in minerals, the lack of roads, railways, and power infrastructure makes it costly to build and operate mines in the north. This poses logistical and financial hurdles for mining companies. The industry also encounters regulatory and environmental challenges that require adherence to responsible mining practices. Efforts are being made to address these challenges through government investments in infrastructure development and collaborations with international partners.