Future folk artist Trevor Hall is embarking on a new musical journey with his latest project, "Trevor Hall and The Great In Between." This exciting endeavor marks a new era for the musician as he explores new sounds and delivers a future-folk masterpiece. Anchored in Americana and folk music, Hall's music brings a refreshing blend of genres to the forefront. Alongside the announcement, Hall has released a heartfelt song titled "Hello My Son," dedicated to his young child.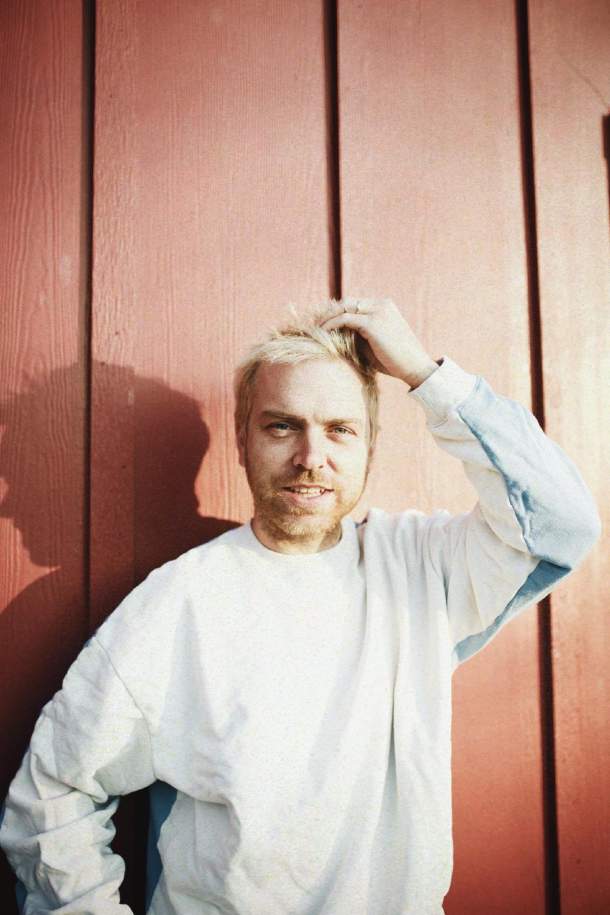 A Coast-to-Coast Tour with The Carolina Honeydrops
Trevor Hall and The Great In Between will come to life on an upcoming coast-to-coast tour, accompanied by special guests The Carolina Honeydrops. The tour kicks off with a two-night run at Humphreys Concerts by the Bay in San Diego. From there, they will captivate audiences in various cities across the United States, including Avila Beach, Saratoga, Salt Lake City, Phoenix, Chicago, and many more. Fans can expect an enchanting live experience filled with Hall's soul-stirring music and the dynamic performances of The Carolina Honeydrops.
Trevor Hall: The Musical Soul with a Message
Trevor Hall's musical journey began at a young age, and he has evolved into a revered figure in the conscious musical community. Raised on an island in South Carolina, Hall's passion for music became his life's art. Influenced by his experiences with yoga, meditation, and Eastern Mysticism, his music carries a profound spiritual essence. With a blend of roots, folk, and electronic elements, Hall's heartfelt songs connect deeply with his growing fan base.
A Summer Filled with Music and Meaning
The tour dates for Trevor Hall and The Great In Between span from June to July, offering fans an unforgettable summer filled with meaningful music. Audiences can look forward to soulful performances, where Hall will share his personal truths through captivating melodies and lyrics. The tour culminates in a series of concerts in Florida, with shows in St. Petersburg, Cocoa, Ormond Beach, Jupiter, and more. The enchanting melodies and thought-provoking lyrics of Trevor Hall promise a summer of musical inspiration.
Embracing Freedom and Authenticity
Trevor Hall's new project, Trevor Hall and The Great In Between, represents a creative endeavor driven by freedom and authenticity. With no agendas or expectations, Hall has crafted an album that showcases his true artistic expression. The fusion of future-folk, Americana, and folk music creates a unique sonic experience. As Trevor Hall embarks on this exciting new chapter, he invites fans and music lovers alike to join him on a transformative musical journey.
Frequently Asked Questions
Who is Trevor Hall?

Trevor Hall is a future folk artist known for his heartfelt music. Raised in South Carolina, he began his musical career at a young age and has since gained recognition for his unique blend of roots and folk music with elements of electronic sounds. He has a strong connection with his fan base and is considered a leader in the conscious musical community. Hall's music is often influenced by his deep love of Eastern Mysticism.

What is "Trevor Hall and The Great In Between"?

"Trevor Hall and The Great In Between" is the newest project by Trevor Hall. It represents a new era in his music career, where he has focused on expressing his own truths and creating music without any agendas or expectations. The project showcases a future-folk sound with elements of Americana and folk music, offering a refreshing take on his music.

Who are The Carolina Honeydrops?

The Carolina Honeydrops is a musical group that will be joining Trevor Hall on his upcoming tour. More information about the group and their musical style can be found on their official website or through their social media channels.

What are the tour dates for Trevor Hall and The Great In Between?

Trevor Hall and The Great In Between will be embarking on a coast-to-coast tour. The tour dates and locations include:

June 15 @ Humphreys Concerts by the Bay | San Diego, CA\*
June 16 @ Humphreys Concerts by the Bay | San Diego, CA\*
June 17 @ Avila Beach Resort | Avila Beach, CA\*
June 18 @ The Mountain Winery | Saratoga, CA\*
And more…

For the complete tour schedule, please visit Trevor Hall's official website for the latest information.

What is the Cascade Equinox Festival and Only The Wild Ones Weekend?

The Cascade Equinox Festival is an upcoming event taking

Steve Winwood, the legendary English musician, took the stage at Windsor Castle on Sunday night for the Coronation Concert celebrating the ascension of King Charles to the throne. The concert drew over 20,000 fans in person and millions more worldwide via television and streaming. Winwood delivered a powerful performance of his hit song, Higher Love, backed by a symphony and choir. Other notable performers at the event included Katy Perry, Andrea Bocelli, Lionel Richie, and the Muppets Miss Piggy and Kermit the Frog.

Winwoods First Public Gig in Four Years

The Coronation Concert marked only the second public performance by Steve Winwood in four years. In 2022, he made a surprise appearance at a festival in Oxfordshire, England, where he played three songs with the Staks Band. Winwoods last full concert took place in 2019, and he was slated to hit the road with Steely Dan in 2020, but those plans were postponed to 2021 due to the pandemic. Unfortunately, the pandemic ultimately led to the cancellation of Winwoods Steely Dan dates, and he has not announced any new concerts since then.

Winwoods Connection to the Royal Family

Steve Winwoods connection to the royal family goes beyond his recent performance at the Coronation Concert. In 2011, his daughter Mary-Clare Winwood married Ben Elliot, a multi-millionaire entrepreneur and nephew to the newly crowned Queen Camilla. Handsworth, Winwoods hometown, is approximately 120 miles north of Windsor Castle where the concert was held.

Legacy of a Music Icon

With a career spanning over five decades, Steve Winwood has left an indelible mark on the music industry. He began his career as a member of the Spencer Davis Group, where he gained prominence with hits like Gimme Some Lovin and Im a Man. He went on to join the band Traffic and later formed the supergroup Blind Faith. As a solo artist, Winwood released numerous chart-topping hits, including Higher Love, Back in the High Life Again, and Roll with It. He has won multiple Grammy Awards and was inducted into the Rock and Roll Hall of Fame as a member of Traffic in 2004. His soulful voice and masterful musicianship continue to inspire generations of musicians and fans alike.

Conclusion

Steve Winwoods performance at King Charles Coronation Concert was a fitting tribute to a music icon whose legacy continues to resonate with fans worldwide. While Winwoods recent public appearances have been rare, his artistry and influence remain enduring. As the world eagerly awaits the return of live music, its safe to say that when Steve Winwood takes the stage once again, it will be a moment to remember.

Frequently Asked Questions

Who is Steve Winwood, and what is his background in the music industry?

Steve Winwood is an English singer, songwriter, and musician who first gained fame as a member of the band Traffic. He has also been a member of the supergroup Blind Faith and has had a successful solo career. He is known for his soulful vocals and proficiency on various instruments, including the organ, guitar, and piano.

What is the Coronation Concert, and why is it being held?

The Coronation Concert was a music event held at Windsor Castle in honor of the coronation of King Charles of England. It featured a lineup of popular musicians and singers, including Steve Winwood, Katy Perry, Andrea Bocelli, Lionel Richie, and Miss Piggy and Kermit the Frog of the Muppets.

Who is King Charles, and what is his significance in relation to the event?

King Charles is the monarch of England who was crowned in a ceremony preceding the Coronation Concert. He is the son of Queen Elizabeth II and Prince Philip, Duke of Edinburgh, and the first in line to the throne at the time of his coronation.

Where is Windsor Castle located, and what is its historical significance?

Windsor Castle is a royal residence located in Windsor, a town in Berkshire, England. It is the oldest and largest occupied castle in the world and has been a favored residence of British monarchs for over 900 years. It has also been the site of many historical events, including royal weddings, state occasions, and military campaigns.

Who is Katy Perry, and what is her background in the music industry?

Katy Perry is an American singer, songwriter, and actress who rose to fame with her hit single "I Kissed a Girl" in 2008. She has released multiple successful albums and singles, including "Teenage Dream," "Roar," and "Dark Horse." She is known for her eclectic and colorful style, as well as her powerful vocals and energetic stage performances.

Grammy-winning singer Usher recently expressed his interest in participating in a Verzuz battle with fellow artist Chris Brown. In a statement, Usher shared that he considers Chris Brown to be his little brother and has always been there for him. He also expressed his admiration for Chris Brown's music and noted that if the two were to collaborate, it would be a monumental event in the entertainment industry.

Usher and Chris Brown's Relationship

Usher and Chris Brown have a long-standing relationship in the music industry. Usher was one of the first artists to take Brown under his wing when he was just starting out in the business. In the past, the two have collaborated on various tracks, including the hit single "New Flame."

Despite the ups and downs in their personal lives and controversies surrounding them, Usher and Chris Brown have always maintained a strong friendship and professional relationship. Both artists have consistently shown support for each other's music and careers.

Verzuz Battles: A Cultural Phenomenon

Verzuz battles have become a cultural phenomenon in the music industry since the start of the COVID-19 pandemic. Created by music producers Swizz Beatz and Timbaland, Verzuz pits two artists against each other in a music battle where they showcase their biggest hits and compete to see who has the most popular songs.

Verzuz battles have featured some of the biggest names in the industry, including Brandy vs. Monica, Gladys Knight vs. Patti LaBelle, and Snoop Dogg vs. DMX. These battles have garnered millions of views and have brought together fans from all over the world.

The Potential Impact of a Usher vs. Chris Brown Verzuz Battle

If Usher and Chris Brown were to participate in a Verzuz battle, it would undoubtedly be one of the biggest events in the entertainment industry. The two artists have a massive fan base and have created numerous hit songs throughout their careers.

Additionally, a Verzuz battle between Usher and Chris Brown would be a celebration of their friendship and a showcase of their talent. Fans would get to see their favorite artists come together to perform their biggest hits and share the stage in a unique way.

Overall, a Usher vs. Chris Brown Verzuz battle would be an unforgettable event and a testament to the enduring friendship between these two talented artists.

Frequently Asked Questions

Who are Chris Brown and Usher?

Chris Brown is an American singer, songwriter, dancer, and actor who rose to fame in the mid-2000s. Usher is also an American singer, songwriter, dancer, and actor who became popular in the late 1990s and early 2000s. Both artists are known for their contributions to the R&B and pop music genres.

What happened between Chris Brown and Usher at the roller rink party?

According to reports, Chris Brown and his crew were accused of assaulting Usher at a roller rink party that Usher threw for Brown's 34th birthday. Brown became angry when Teyana Taylor, who was with Usher, refused to chat with him. Usher intervened to diffuse the situation, but later returned with a bloody nose, prompting rumors that he had been jumped by Brown and his crew.

What is Verzuz?

Verzuz is an online musical battle series created by producers Timbaland and Swizz Beatz during the COVID-19 pandemic. The series pits two artists, producers, or songwriters against each other in a live music battle, featuring their biggest hits and unreleased material. The battles are streamed live on Instagram and other social media platforms, and have gained a large following since their inception in 2020.

Who else performed at Lovers and Friends besides Chris Brown and Usher?

Other popular acts that performed at Lovers and Friends included Mariah Carey, Busta Rhymes, Nelly, Jhen Aiko, and Bryson Tiller, among others.