A prehistoric creature has been sighted in Lake Ralphine, Santa Rosa's Howarth Memorial Park, leaving park-goers and wildlife officials intrigued. The large snapping turtle, believed to be an invasive species, was captured on video and has sparked an investigation by the California Department of Fish and Wildlife and Santa Rosa's Recreation & Parks staff. The origins of the turtle remain unknown, but experts are working diligently to identify its subspecies and assess its impact on the local ecosystem.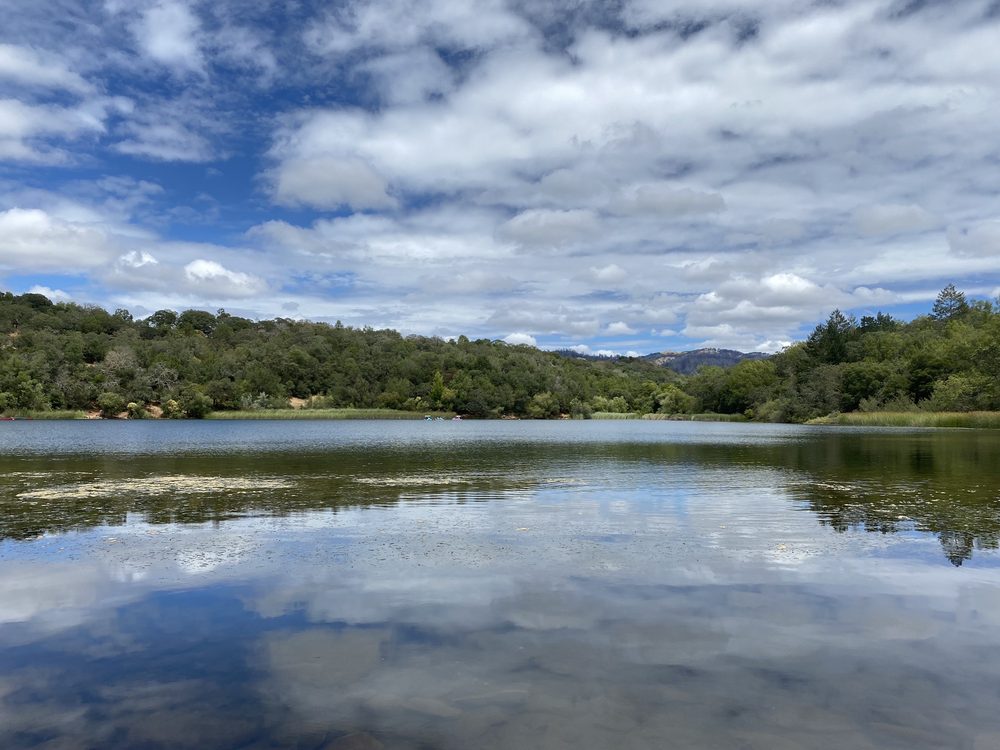 Unraveling the Mystery of the Snapping Turtle
The sighting of the snapping turtle in Lake Ralphine has raised numerous questions about its presence in the area. Snapping turtles are not native to California, and their introduction often results from people illegally keeping them as pets. These creatures can grow large and aggressive, prompting owners to release them into nearby water bodies, which poses a threat to native species.
The Behavior and Characteristics of Snapping Turtles
Snapping turtles have inhabited wetlands in the eastern United States for millions of years. While they are known for their aggression and powerful bite, they are typically docile when underwater and will swim away from potential threats. Unlike other turtles, they cannot fully retract their head and limbs into their shells, relying on their snapping jaws and extended necks to capture prey.
The Impact on Local Wildlife and Ecosystem
The presence of snapping turtles in Lake Ralphine raises concerns about the potential harm to native species. These invasive turtles can disrupt the ecological balance by preying on local wildlife, including bullfrogs, salamanders, and sunfish. Efforts are underway to identify the specific subspecies and assess the extent of their impact on the native biodiversity of the lake.
Collaborative Efforts to Address the Issue
The California Department of Fish and Wildlife, along with Santa Rosa's Recreation & Parks staff, is actively involved in investigating the snapping turtle sighting. Experts are working to determine the appropriate actions to be taken to mitigate the potential risks posed by this invasive species. Their findings will help guide conservation efforts and protect the delicate balance of Lake Ralphine's ecosystem.
As further research is conducted and the snapping turtle is properly identified, the focus remains on safeguarding the native flora and fauna while ensuring the continued enjoyment of Howarth Memorial Park by visitors.
Based on the entities mentioned, here is a list of frequently asked questions (FAQs) and their corresponding answers that can provide relevant information:
Frequently Asked Questions
1. Where is Lake Ralphine located and what are its features?

Lake Ralphine is located in Santa Rosa, California. It is a prominent lake in Howarth Memorial Park, known for its recreational activities such as fishing, boating, and hiking. The lake offers a serene natural environment and is a popular destination for both locals and visitors.

2. Can you provide an overview of Santa Rosa, California?

Santa Rosa is a city in Sonoma County, California. It is the largest city in the county and known for its scenic beauty, vineyards, and proximity to the Russian River. Santa Rosa offers a vibrant downtown area, cultural attractions, and outdoor recreational opportunities. The city has a rich history and is considered the gateway to California's wine country.

3. What is the role of the California Department of Fish and Wildlife?

The California Department of Fish and Wildlife is responsible for the management, conservation, and protection of the state's wildlife resources. They enforce laws and regulations related to hunting, fishing, and habitat conservation. The department conducts research, promotes sustainable practices, and works to maintain the ecological balance of California's diverse ecosystems.

4. What are the characteristics of snapping turtles and their impact on native species?

Snapping turtles are known for their gnarled shell, bony beak, and aggressive behavior. They are non-native species in California and can negatively impact native wildlife populations. Snapping turtles are opportunistic predators and their presence in lakes or streams can disrupt the ecological balance by preying on native species. Efforts are made to control their spread and protect the native biodiversity.

5. What progress has been made in identifying the snapping turtle in Lake Ralphine?

Experts, including the California Department of Fish and Wildlife and Santa Rosa's Recreation & Parks staff, are currently working to identify the specific subspecies of the snapping turtle found in Lake Ralphine. Once identified, further action can be taken to