2023 - The Year Tesla Shocks the World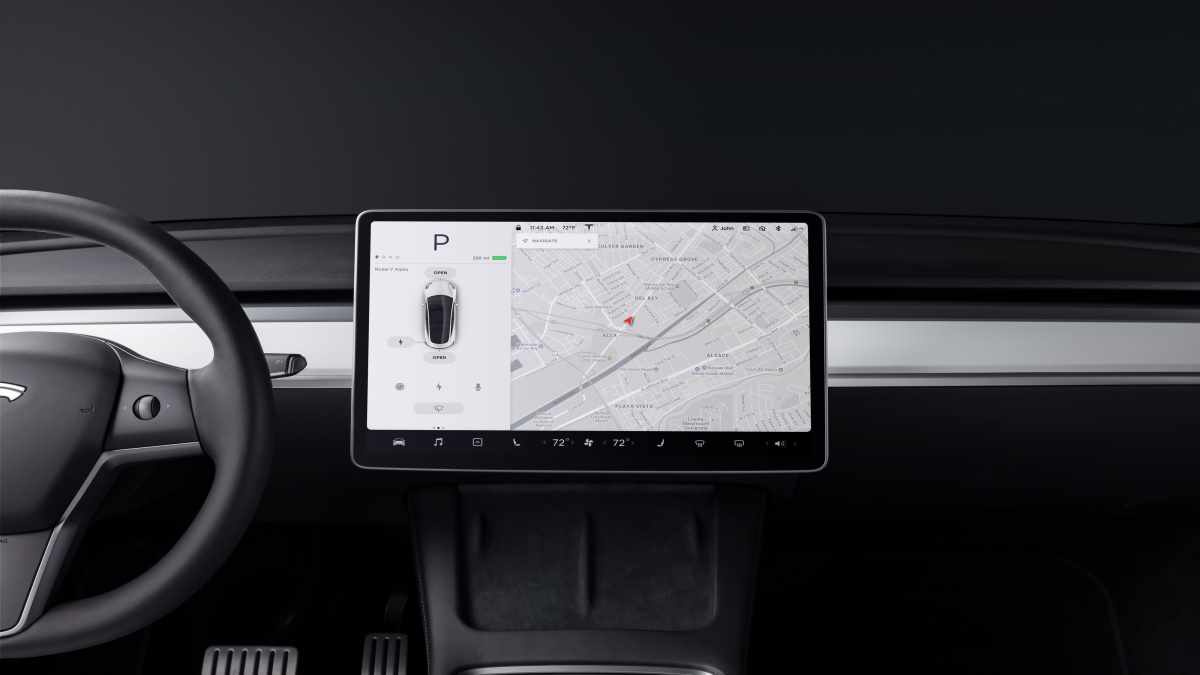 1 month ago
Torque News
Tesla Will Shock the World in 2023
Tesla has already launched the following vehicles:
* Model 3
* Model Y
* Model S
* Model X
* Tesla Semi
* Original Roadster
Upcoming vehicles will be:
* Cybertruck
* New Roadster
* Robotaxi Vehicle
* Compact Vehicle or Model 2
* Robo Van
* Robo Bus
* Flying Vehicles
Did you know: I am 6'4'' and I took a picture standing by an original Tesla Roadster and I could barely fit in it.
2023 is going to be the year that Tesla shocks the world. There are 3 reasons for this.
The first is going to be Investor Day on March 1, 2023. Tesla is going to talk about the extreme scale it is going to implement in order to get to the millions of Model Y vehicles per year it needs, as well as getting the much-needed batteries and materials needed to make these EVs.
Tesla will then release the Cybertruck this year, and they will start to appear on the roads in the U.S. This is going to create major buzz around Tesla and people are going to get very interested. I can't wait for the first videos of rides inside the Cybertruck or seeing it tow giant motor homes.
The 3rd reason that most people aren't thinking about is that FSD will be much better than the average human driver by the end of this year. I expect that by the end of this year, that Tesla FSD will be able to drive itself. This doesn't mean it will be regulated, but it does mean the software will get there. Another caveat with this will be with hardware 4 and high definition radar. I think this will be needed for driverless Tesla vehicles.
You may also be interested in:
Additional Reasons Tesla Will Shock the World
Tesla's most advanced production line will be revealed this year and I think its new Gigafactory in Mexico is going to be the factory that begins the production of the compact car, and it will be a single cast vehicle. It will be made just like a toy car. It will also have a modular platform and battery system, meaning that you can interchange batteries easily, and they will be modular and in squared sections.
The Tesla Model 3 RWD will also continue to come down in price. You have probably heard about Project Highland, being Tesla's dedicated project to reducing the Model 3 cost. In order for Tesla to do this, they are going to have to redo their production lines. This means downtime for the Model 3 in Fremont, and I see this happening later this year. Tesla will take down the line for a few weeks to a month to upgrade their production of the Model 3. This will further bring down the cost of this vehicle.
Tesla's dedicated Robotaxi vehicle is going to be a very interesting reveal. This is going to be a vehicle without a steering wheel and without pedals. It's going to be a very simple vehicle with seats in it and that is it. It will have Hardware 4 as well. And a center screen. That's as far as it is going to go. I see Tesla producing these vehicles internally and keeping them. Tesla will be able to build them for $15,000 or less because of the simplicity.
Tesla should be able to single cast the under body for these vehicles because they can be smaller than other vehicles. You can have a Structural Battery Pack that connects the bottom portion. With a cast of a single piece, you don't have variation and human error that cause problems.
Look for the first dedicated Robotaxi vehicles on the road in 2024 in areas where Tesla has the most training date. This is going to surprise a lot of people.
What do you think about 2023 for Tesla? Will Tesla shock the world?
For more, see this video from Brighter with Herbert:
In Related News: Tesla's Energy Business is Flying Under the Radar of Wall Street
Leave your comments below, share the article with friends and tweet it out to your followers.
Jeremy Johnson is a Tesla investor and supporter. He first invested in Tesla in 2017 after years of following Elon Musk and admiring his work ethic and intelligence. Since then, he's become a Tesla bull, covering anything about Tesla he can find, while also dabbling in other electric vehicle companies. Jeremy covers Tesla developments at Torque News. You can follow him on Twitter or LinkedIn to stay in touch and follow his Tesla news coverage on Torque News.
Image Credit, Tesla, Screenshot
Continue reading...
Read On "Torque News"
More News On "Torque News"