Central College Dutch Sports Update – 2/26/2023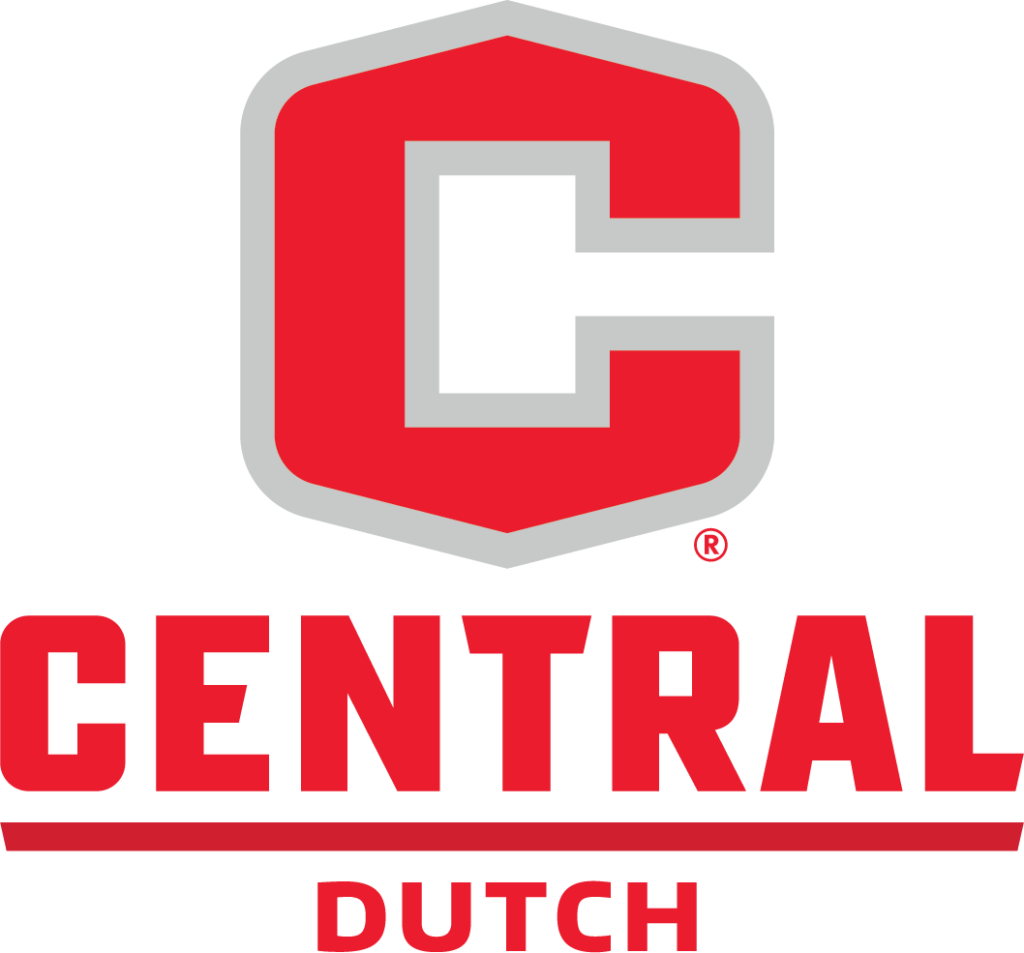 27 days ago
KNIA KRLS
Linahon Headed to National Wrestling Meet
Gutting out a 1-0 win in the 197-pound semifinals at the NCAA Division III Lower Midwest Regional, Central College wrestler Gage Linahon (junior, Newton) secured his spot at the NCAA Division III Championships in two weeks.
Linahon will give Central representation at the national meet for the 11th consecutive time. The Dutch finished ninth in the 19-team field with 47.5 points.
Linahon was tasked with the No. 2 seed Austin Cooley of Schreiner University in the semifinal. Cooley had pinned Linahon in the first period at the Under Armour Invitational in January. The two wrestlers remained scoreless through two periods after Cooley elected to start the second period in the neutral position. Linahon escaped from the bottom 23 seconds into the third period and stayed on his feet to preserve the 1-0 win. Linahon would lose by fall in the final to Massoma Endene of Wartburg College.
Winning two of his final three matches Saturday, freshman Pierre Baldwin (141 pounds, Carol Stream Ill., West Chicago HS) finished in fifth place. In his consolation quarterfinal match, Baldwin scored all four of his points in the third period to avenge a loss he suffered earlier this season against Jevontea Yarbrough of the University of Dubuque with a 4-2 decision. He won by a 9-3 decision in the fifth-place match against Jordan Carson of Millikin University (Ill.)
Seniors Luke Condy (Memphis, Tenn., Christian Brothers) and Peyton Hammerich (Princeton, Ill.) finished in eighth place at 157 and 184 pounds, respectively. Both went 0-2 on the day, with all four losses coming by narrow decisions.         
The NCAA Division III Championships are set for Friday, March 10 and Saturday, March 11 in Roanoke, Virginia.
1200! Another Wares Milestone in Central Softball Opener
The winningest coach in NCAA Division III softball history needed just one game in 2023 to reach yet another milestone in an epic career.
Central College coach George Wares became the first Division III coach to post 1,200 victories as the Dutch softball team opened with a 1-0 win over Webster University (Mo.) before dropping a 5-4, eight-inning battle with DePauw University (Ind.) at the Fontbonne (Mo.) Invitational Saturday. Wares, starting his 39th year at Central, has a 1,200-427-3 (.737) career mark and has won four NCAA national titles.
The latest milestone win, like so many previous Dutch victories, was the result of dominant pitching, solid defense and just enough offense.
Pitchers Sydni Huisman (senior, Treynor) and Morgan Schaben (senior, Portsmouth, Harlan HS), both coming off an off-season of recovery after dealing with injuries in 2022, combined on a one-hit shutout in the opener over Webster (0-6). Huisman, who missed most of last year, sparkled, yielding just one hit and a walk over 5.2 innings while striking out six. Schaben threw 1.1 innings of hitless relief to secure the save.
Central mustered just three hits but had two in the second inning as left fielder Megan Doty (senior, Grinnell) doubled and scored on a single to center by designated player Emma Lenox (sophomore, Fremont, Eddyville-Blakesburg-Fremont HS).
Central struck first against DePauw (2-0) as second baseman Haley Bach (sophomore, Council Bluffs, Lewis Central HS) walked, stole two bases and raced home on a wild pitch. But then the Dutch yielded three unearned DePauw runs in the bottom of the first.  Catcher Madison Farrington (senior, Marshalltown, East Marshall HS) tripled and scored in the second. DePauw made it 4-2 in the fourth but Central tied it in the fifth as Bach reached on an error and center fielder Emma Johnson (senior, Davenport, Assumption HS) walked, with both coming home on a single by third baseman Franie Burnett (junior, Ankeny, Centennial HS).
The international tiebreaker was employed in the eighth and DePauw got the winner on a two-out wild pitch. Central had seven hits but was the victim of a triple play. Freshman pitcher Emma Beck (Holland, Grundy Center HS) threw six innings, allowing just three hits—including two in the first inning—while striking out four. Schaben threw two innings of relief and absorbed the loss.
Central continues play Sunday, meeting Hanover College (Ind.) (0-2) at 1 p.m. and the University of the Ozarks (Ark.) (3-3) at 3 p.m.
Central Women Have Best Indoor Track Conference Finish in Eight Years
Boosted by a high-scoring distance crew, the Central College women's track and field team finished third at the American Rivers Conference Indoor Track and Field Championships.
The Dutch totaled 79.5 points, including 52 on day two to take third place. It's the program's first top-three finish since 2016. Loras College won the title with 211.5 points.
Caroline McMartin (junior, Pella) had podium finishes in both the mile and 3,000-meter races. She was second in the mile (4 minutes, 57.50 seconds) and third in the 3000 (10:14.38).
The 4×800-meter relay squad of Leah Bontrager (freshman, Wellman, Hillcrest Academy), Lauren Coon (senior, Oskaloosa), Riley Packer (freshman, Erie, Ill.) and Peyton Steffen (freshman, Marion) crossed the line in third in 9:39.63. All four earned all-conference accolades.
Megan Johnson (junior, Parkersburg, Aplington-Parkersburg HS) also scored in the mile (fourth – 5:01.68) and the 3000 meters (fifth – 10:19.93). Steffen was fifth in the 800-meter run (2:20.27). Bontrager eighth in the mile (5:12.09) and Addison Parrott (sophomore, Danvillle) was eighth in the 3000 (10:28.71).
Emily McMartin (freshman, Pella) just missed the podium in the 200-meter dash, taking fourth in 25.95 seconds. Classmate Willa Sickelka (Primghar, South O'Brien HS) was sixth in 26.11 seconds. Another freshman, Olivia Bohlen (Belle Plaine), took fifth in the 60-meter hurdles finals in 9.27 seconds.
Weight thrower Abby Marr (senior, Riceville) reached a mark of 54 feet, 7.5 inches to place sixth. Abbi Roerdink (junior, Tiffin, Ohio, Hopewell-Loudon HS) clocked a 400-meter dash in 59.32 seconds to place eighth.
Lauren Brown (junior, Underwood), Sickelka, Abby Gruver (junior, Sully, Lynnville-Sully HS) and Roerdink were fourth in the 4×400-meter relay in a time of 4:04.82.
A handful of athletes will compete at the Wartburg Qualifier on March 3 and March 4. The NCAA Division III Indoor Track and Field Championships are set for Friday, March 10 and Saturday, March 11 in Birmingham, Alabama.
Dutch Men Fifth at Indoor Conference Track Meet
There were 18 different individuals who contributed to the scoring Saturday for the Central College men's track and field team as it took fifth at the American Rivers Conference Indoor Track and Field Championships.
Central totaled 65.5 points in the team standings. Loras College won the title with 186 points.
Sam Beatty (senior, Mount Pleasant) reached the podium in the high jump, tying for second place at 6 feet, 7 inches. Jaxon Thompson (junior, Marion, Linn-Mar HS) and Nolan Meyer (freshman, Bondurant, Bondurant-Farrar HS) also scored in the event for Central, finishing sixth (6-3.25) and seventh (6-1.25), respectively.
Four of the eight scoring athletes in the heptathlon competed for the Dutch. Reid Pakkebier (sophomore, Cedar Rapids, Kennedy HS) was fourth with 4,586 points and Grant Miller (freshman, Norwalk) was fifth with 4,338 points. Gage Huyser (freshman, Pella) was seventh (4,222 points) and Gavin Smith (freshman, Audubon, Iowa) was eighth (4,124 points).
Adam Sylvia (senior, Rochester, Mass., Old Rochester HS) placed fourth in the mile in 4 minutes, 12.74 seconds. He ran the second leg of the fifth place 4×800-meter relay team, joined by Caleb Silver (senior, Conrad, BCLUW HS), Derek Webster (sophomore, Norwalk) and Noah Jorgenson (junior, Sidney) in a time of 8:03.85. Jorgenson was also eighth in the open 800 (1:56.59).
In other field events, Theo Baldus (fifth year, St. Ansgar) was fifth in the weight throw (53-8.5) and Kale Purcell (sophomore, Holton, Kan.) was sixth in the triple jump (43-9.25). It was Purcell's first meet of the season after joining fresh off the basketball season.
The 4×400-meter relay quartet of Brian Hart (sophomore, Norwalk), Carson Zeitler (sophomore, Milton, Davis County HS), Lucas Heitz (senior, Adel, ADM HS) and Noah Erickson (junior, Mount Vernon) was fifth in 3:28.74. Heitz and Pakkebier were seventh and eighth in the 60-meter hurdles final in 8.49 and 8.56 seconds, respectively. Connor Miklos (junior, Lockport, Ill., Providence Catholic HS) also finished seventh in the 200-meter dash (22.62 seconds).
A handful of athletes will compete at the Wartburg Qualifier on March 3 and March 4. The NCAA Division III Indoor Track and Field Championships are set for Friday, March 10 and Saturday, March 11 in Birmingham, Alabama.
Continue reading...
Read On "KNIA KRLS"
More News On "KNIA KRLS"