DNR urges safety after snowmobile falls into Newaygo County lake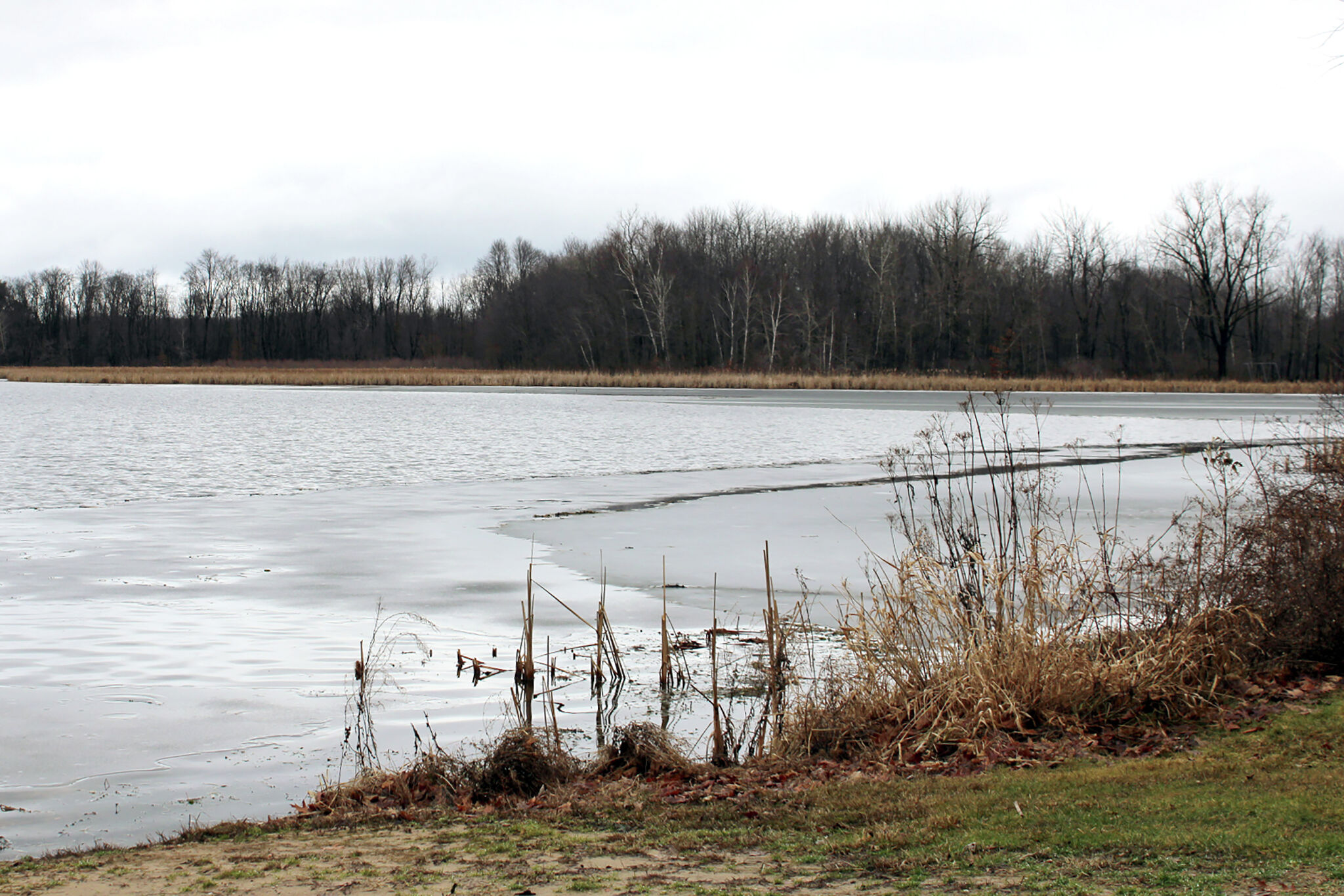 2 months ago
Big Rapids Pioneer
This is a carousel. Use Next and Previous buttons to navigate
GRANT — The Michigan Department of Natural Resources is encouraging people to be careful around ice after a snowmobile fell through the ice Jan. 8, prompting a rescue by conservation officers.
The Newaygo man was driving a snowmobile on Blanch Lake when he fell through the ice at at a depth of 15-20 feet.
Conservation officers Jeff Ginn and Tim Barboza and probationary Conservation Officer Brandon Benedict responded to the lake, located east of M-37 and north of State Road, after a caller contacted 911 around 3:20 p.m., stating a man walking on the ice had broken through into the water.
"The department is beyond grateful that one of our conservation officers and a young man are both doing well after spending an extended amount of time in the cold water," Chief Dave Shaw, DNR Law Enforcement Division, said.
Wearing a personal floatation device, Ginn crawled on the ice to the open water, about 50 to 75 yards from shore, where the man was clinging to the edge of the ice about an inch thick. The man displayed signs of hypothermia and was too weak to swim.
"When I was about 10 feet from the man, I threw him a personal floatation device and a rescue rope," Ginn said. "He was unable to hold the PFD because he was holding onto the ice shelf."
The officers attempted several ice rescue methods, including tossing the man a throw rope and ice picks.
"He was unable to wrap the rope around himself because he did not want to let go of the ice," Ginn said. "I threw him ice spikes, but he couldn't reach them."
Ginn was using an off-road vehicle ramp for weight distribution, and used the ramp to push the ice picks closer to the man. Eventually, the ice broke under Ginn, causing him to enter the water as well. Ginn was eventually pulled from the water but jumped back in to keep the man from sinking.
"I knew we were going to be in the water for a while, and kept talking to the man to keep him alert," Ginn said. "I knew if I let go, he'd sink."
Dressed in cold-water survival suits, emergency responders from the Newaygo Fire Department deployed an inflatable raft to successfully secure the 21-year-old and remove him from the water. Then, Ginn climbed out of the lake onto the ice, where rescuers used the rope to pull him to shore.
The 21-year-old was in the water for more than 30 minutes and had a reported body temperature of 87 degrees Fahrenheit; he was transported to a hospital in Grand Rapids and treated for hypothermia and later released.
Ginn, in the water for about 20 minutes, was transported to Gerber Hospital in Fremont, where he was treated for hypothermia and released Sunday evening. Ginn had a reported body temperature of 89 degrees.
Both have since been released.
The DNR reminds people to operate snowmobiles at safe speeds at all times, and to wear flotation devices and ice picks if riding on or near an ice covered lake. Before spending any time on or around ice, review ice safety tips at Michigan.gov/IceSafety.

Continue reading...
Read On "Big Rapids Pioneer"
More News On "Big Rapids Pioneer"