From "Cat Person" to "Little Richard," here are 12 Sundance Film Festival titles to watch online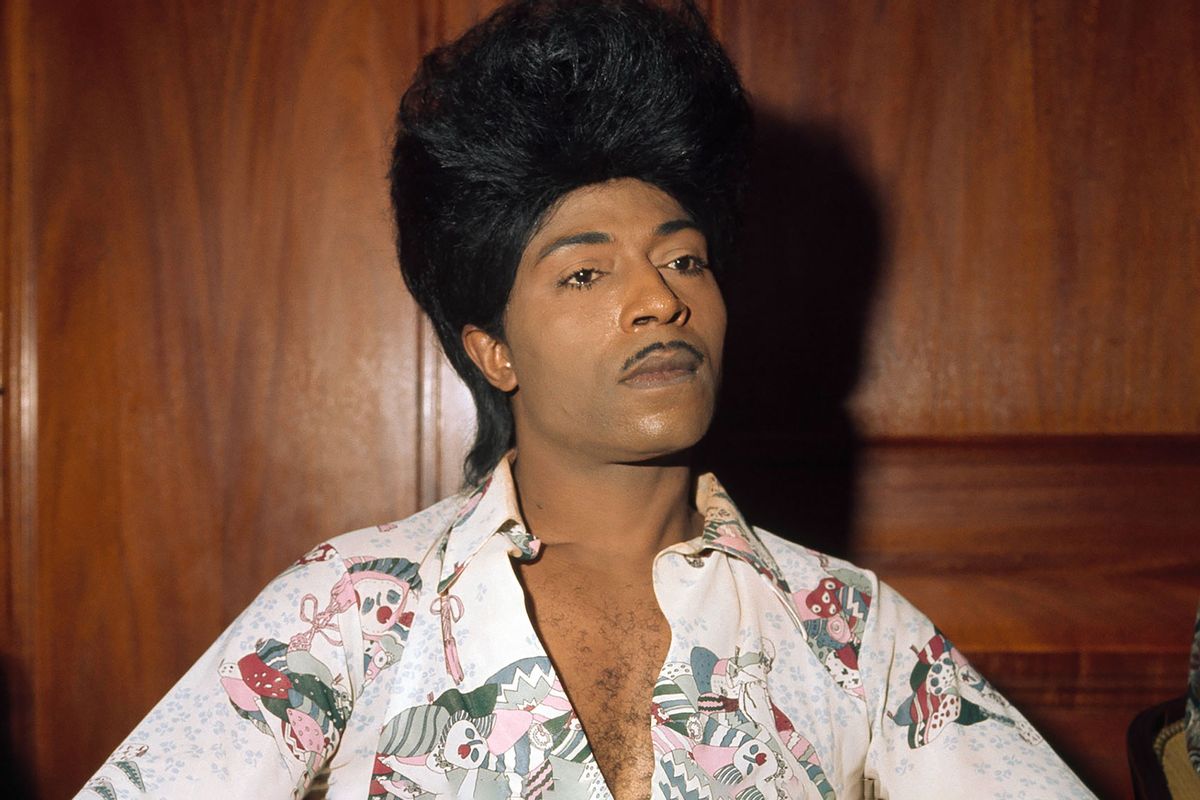 2 months ago
Salon.com
The Sundance Film Festival returns for another hybrid festival, Jan. 19-29 with more than 100 feature films plus almost as many short films from nearly two dozen countries. What's more, there is welcome diversity in storytelling as more than half of this year's selections are directed (or codirected) by women; nearly half of the filmmakers are people of color; and almost a quarter of the films are helmed by LGBTQ or non-binary identifying talent. 
The festival will host the World Premieres of a few dozen films available only at in person screenings. These include "Cassandro," starring Gael Garcia Bernal as a gay amateur wrestler, "Pretty Baby: Brooke Shields," a documentary about the actress, and "The Pod Generation," starring Emilia Clarke and Chiwetel Ejiofor as parents in the future who can "share their pregnancies via detachable artificial wombs." (The film has already won the Alfred P. Sloan Feature Film Prize.)
For those with FOMO, rest assured that more than 75 feature films and all nine of the shorts programs (six live-action, one animation, one documentary and one Midnight) are available to view from the red carpet in your living room from Jan. 24-30. Moreover, episodic content, such as, "The Night Logan Woke Up," by Canadian enfante terrible, Xavier Dolan, is available online for the entire festival.
Here is a rundown (in alphabetical order) of a dozen films that should pique the interest of viewers who can attend Sundance virtually without having to travel to Park City, Utah.
01
"20 Days in Mariupol"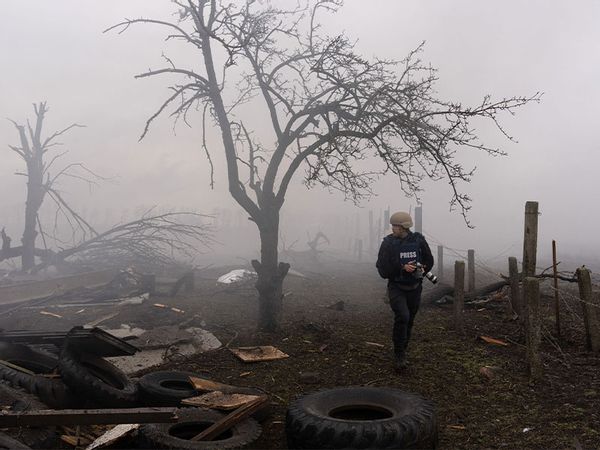 Evgeniy Maloletka appears in "20 Days in Mariupol" by Mstyslav Chernov (Sundance Film Festival/Mstyslav Chernov)
Ripped from the headlines, this topical documentary traces the invasion of Ukraine from the perspective of several international journalists who were on the ground as it happened. It is sure to feature some remarkable footage — not just of what was happening to the citizens of Ukraine under siege — but also how journalists fare while reporting from a war zone.
02
"Bad Behaviour"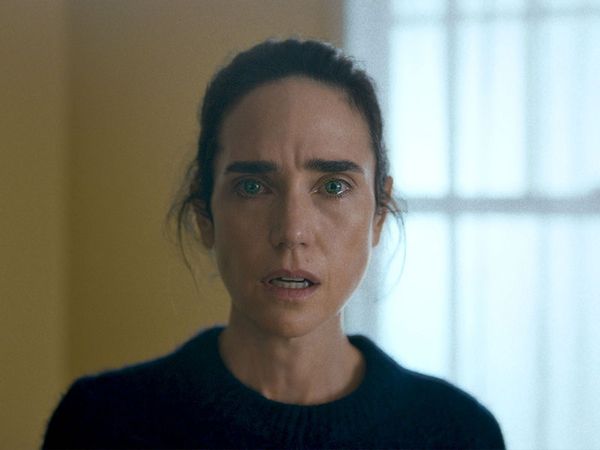 Jennifer Connelly appears in "Bad Behaviour" by Alice Englert. (Sundance Film Festival) ) is a privileged woman who connects with a guru (Ben Whishaw), while also trying to manage her relationship with her stuntwoman daughter (Englert).
In writer/director Alice Englert's black comedy-drama, Lucy (Oscar winner Jennifer Connelly ) is a privileged woman who connects with a guru (Ben Whishaw), while also trying to manage her relationship with her stuntwoman daughter (Englert).
The title suggests this is one of those flinty films in which a headstrong character makes a series of increasingly bad decisions. Connelly is best when she is being tart, and Whishaw is always a pleasure to watch. This is Englert's feature directorial debut. 
03
"Cat Person"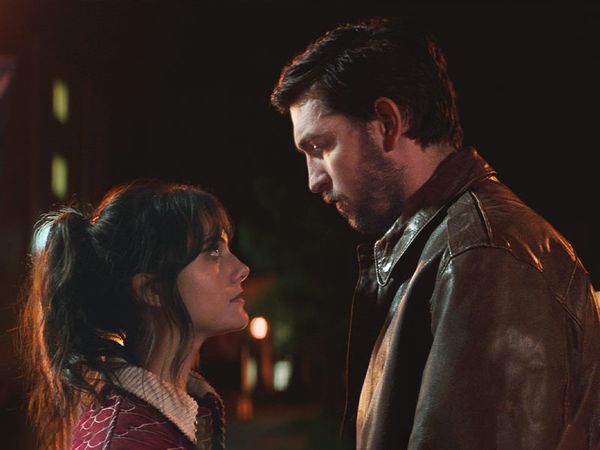 Emilia Jones and Nicholas Braun appear in "Cat Person" by Susanna Fogel. (Sundance Film Festival)
Susanna Fogel, who cowrote " Booksmart ," directs this psychological thriller about Margot (Emilia Jones), a college sophomore, who meets Robert (Nicholas Braun of " Succession ") in the movie theater where she works. Their relationship takes an unusual, possibly sinister, turn.
Indie stalwarts Hope Davis and Fred Melamed, as well as Isabella Rossellini, co-star in this dark and unsettling film, which is based on a popular New Yorker short story.
04
"The Eight Mountains"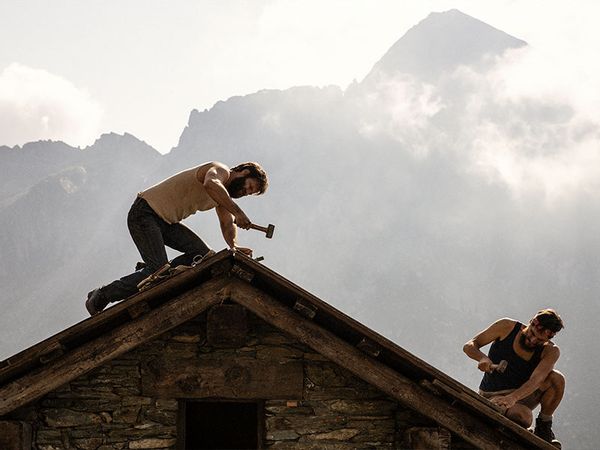 "The Eight Mountains" by Felix van Groeningen and Charlotte Vandermeersch. (Sundance Film Festival)
Winner of the Cannes Jury Prize last year, this epic tale has two Italian men ( Luca Marinelli and Alessandro Borghi) who become friends as preteens and connect on and off over the years. This gorgeously filmed drama about finding one's place in the world really deserves to be seen on as big a screen as possible, but for those who cannot wait for its release this spring, this is the chance to check it out in the warmth and comfort of home.
05
"Fancy Dance"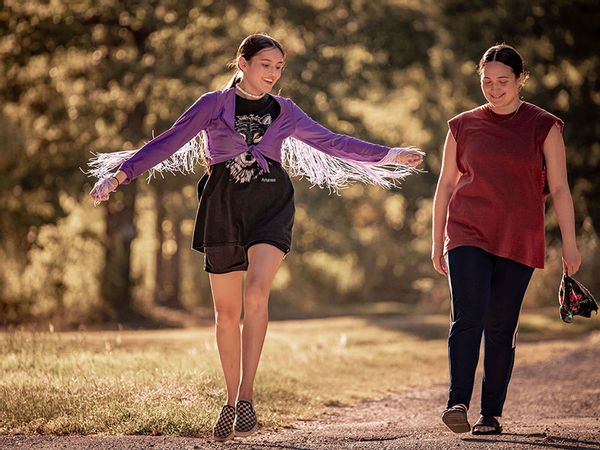 "Fancy Dance" by Erica Tremblay (Sundance Film Festival)
This hotly anticipated drama, the directorial debut of Erica Tremblay, is set on the Seneca-Cayuga Reservation in Oklahoma. Jax ( Lily Gladstone ) takes her niece Roki (Isabel Deroy-Olson) along with her as she searches for her missing sister.
This sounds like a cousin to the excellent " Catch the Fair One " from last year, and Gladstone is always a pleasure to watch, so expectations are high.
06
"Fremont"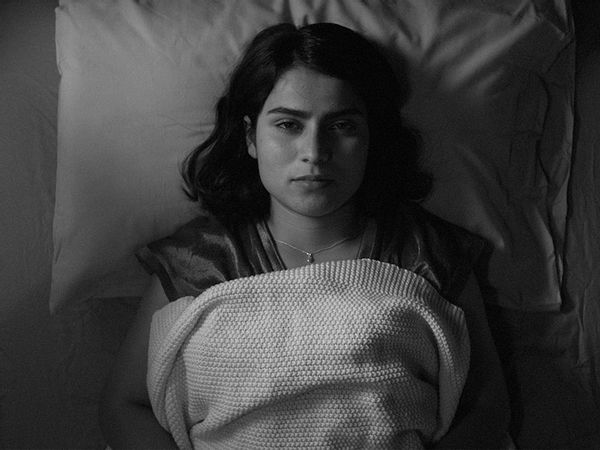 Anaita Wali Zada appears in "Fremont" by Babak Jalali. (Sundance Film Festival/Laura Valladao)
This is the kind of low-key film that is best discovered at festivals. It is shot in black and white, and chronicles Donya (Anaita Wali Zada), a lonely Afghan immigrant, eking out a life in Fremont, California, who finds new opportunities emerging when she gets a new job. Jeremy Allen White (of "The Bear") costars.
07
"Jamojaya"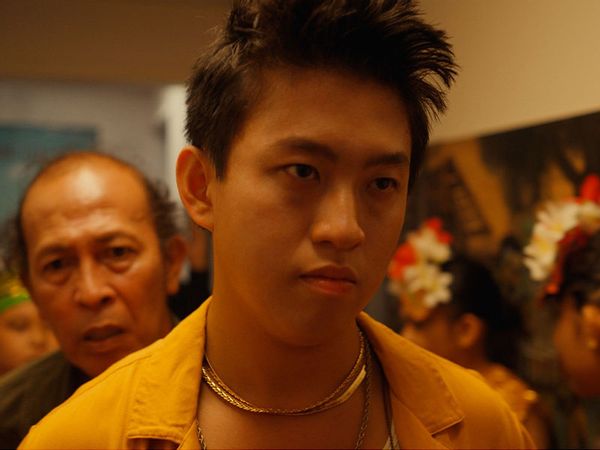 Rich Brian and Yayu A.W. Unru appear in "Jamojaya" by Justin Chon. (Sundance Film Festival/Ante Cheng)
Justin Chon has been making a name for himself, directing films such as " Blue Bayou " and the Apple TV+ series, " Pachinko ." His latest feature, "Jamojaya," tells the father/son story of James (Indonesian musician Brian "Rich Brian" Imanuel), a rising rap star at odds with his father (Yayu A. W. Unru) who is trying to manage his career as a way of staying close to his only remaining son. But James wants to go in another direction. Imanuel wrote original songs for the film, which looks intense.
08
"A Little Prayer"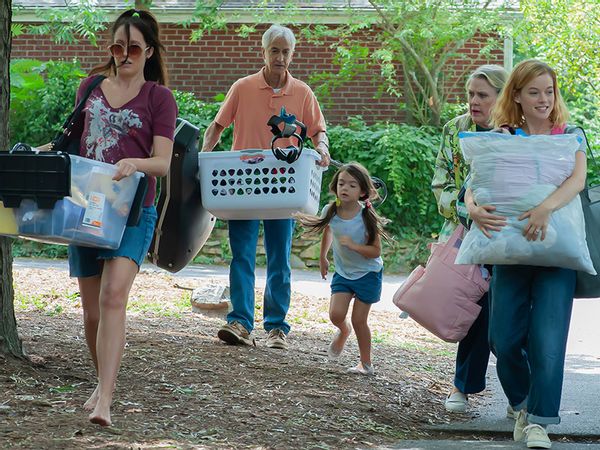 Anna Camp, David Strathairn, Billie Roy, Celia Weston and Jane Levy appear in "A Little Prayer" by Angus MacLachlan. (Sundance Film Festival/Diana Greene)
Angus MacLaughlan, who wrote the Sundance hit, "Junebug," and directed the indie drama, " Abundant Acreage Available ," returns to the fest with what appears to be a chamber film about a man ( David Strathairn ) who faces a moral conundrum when he suspects that his son (Will Pullen) is being unfaithful.
09
"Little Richard: I Am Everything"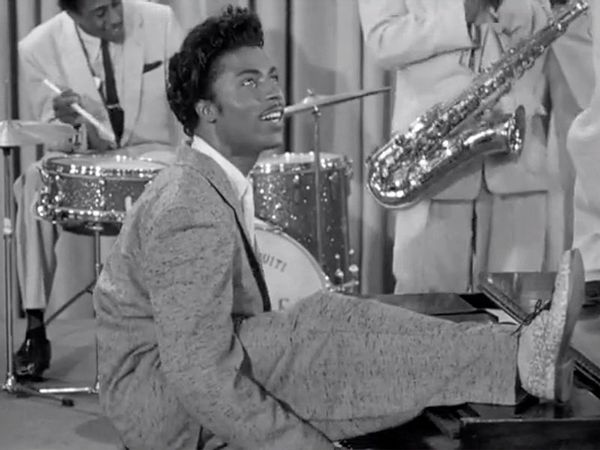 Little Richard appears in "Little Richard: I Am Everything" by Lisa Cortes. (Sundance Film Festival)
It is about time someone made a documentary about this rock 'n' roll legend. Director Lisa Cortés traces the influence of Little Richard's career as he broke boundaries and melded genres (blues, gospel, rock, etc.), making everyone dance and sing along as he turned out hit after hit. Cortés also addresses issues of Richards' race and sexuality, a topic of some controversy with how he self-identified. While there should be some politics, this could also be the feel-good documentary of the fest.
10
"Sometimes I Think About Dying"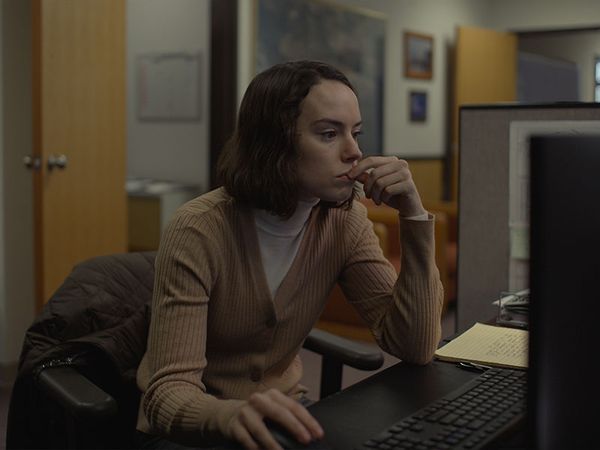 Daisy Ridley in "Sometimes I Think About Dying" by Rachel Lambert. (Sundance Film Festival/Dustin Lane)Fran (
True to the film's title,Fran ( Daisy Ridley ) does think about dying. But then she meets Robert (Dave Merheje of " Ramy ") who distracts her. This romantic drama sounds as melancholic, but it gives Ridley a nice opportunity to show her indie cred. It could be a real sleeper.
11
"Squaring the Circle (The Story of Hipgnosis)"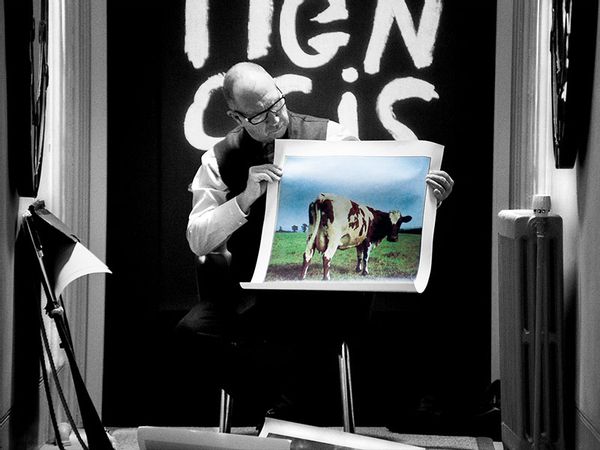 "Squaring the Circle (The Story of Hipgnosis)" by Anton Corbijn (Sundance Film Festival)
Director Anton Corbjin 's fantastic film "Control," about Joy Division's Ian Curtis, showed he knew how to make a film about a musician. His new documentary, "Squaring the Circle," looks at two unsung heroes in the music industry — Storm Thorgerson and Aubrey "Po" Powell of "Hipgnosis." They designed Pink Floyd 's "The Dark Side of the Moon" and created graphics for other famous musicians.
12
"Victim/Suspect"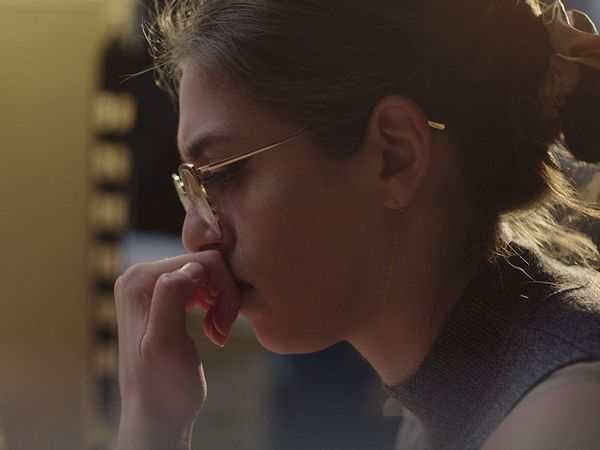 "Victim/Suspect" by Nancy Schwartzman (Sundance Film Festival)
As difficult as it is for women to report being victims of sexual assault , it is far worse for them to be disbelieved and then charged with crimes that could incarcerate them. Nancy Schwartzman's sure to be sobering documentary chronicles several of these women and their cases to shine a light on this doubly traumatizing experience.
Films from the Sundance Film Festival will be available for viewing online Jan. 24-30. For tickets and more information, visit the Sundance fest site.
Continue reading...
Read On "Salon.com"
More News On "Salon.com"