Hawaii Senate committee advances bill on casino ads, not just from Nevada
1 month ago
Las Vegas Review-Journal
The bill, approved in a 3-1 vote of the Committee on Commerce and Consumer Protection, establishes a tax on trip packages to casinos, but removes references to Nevada.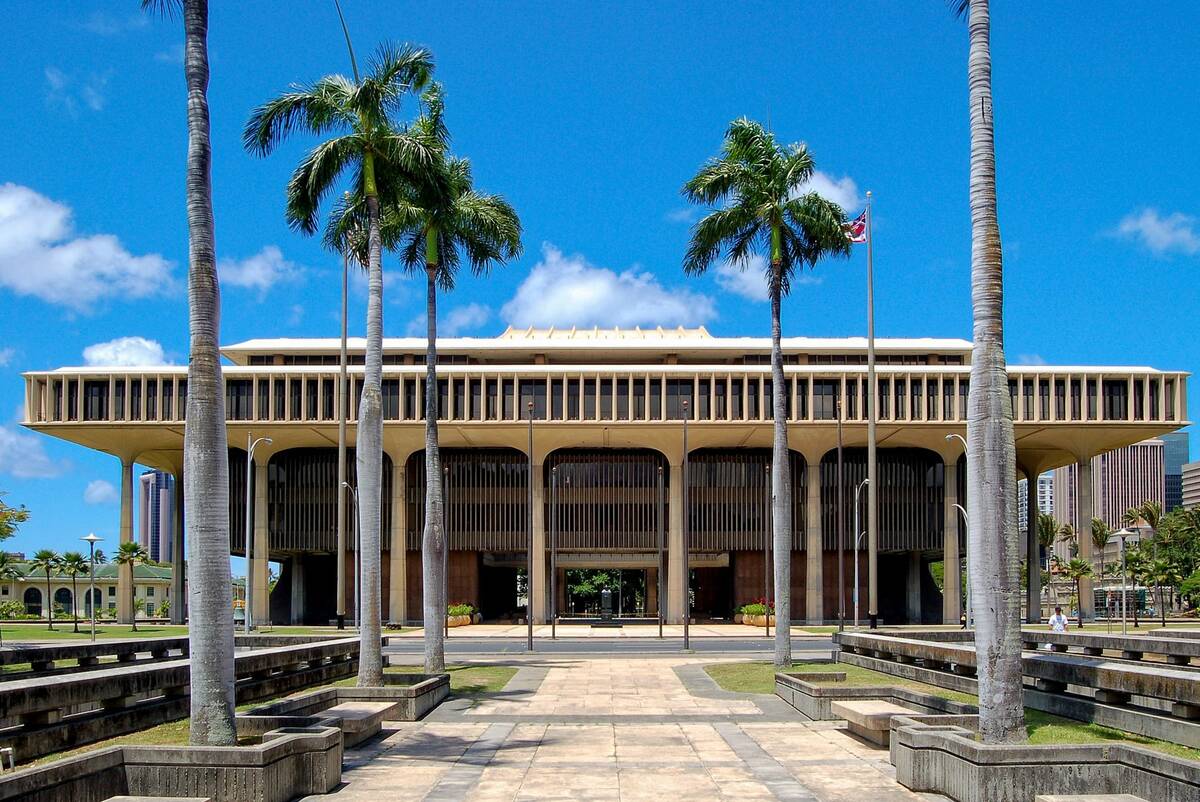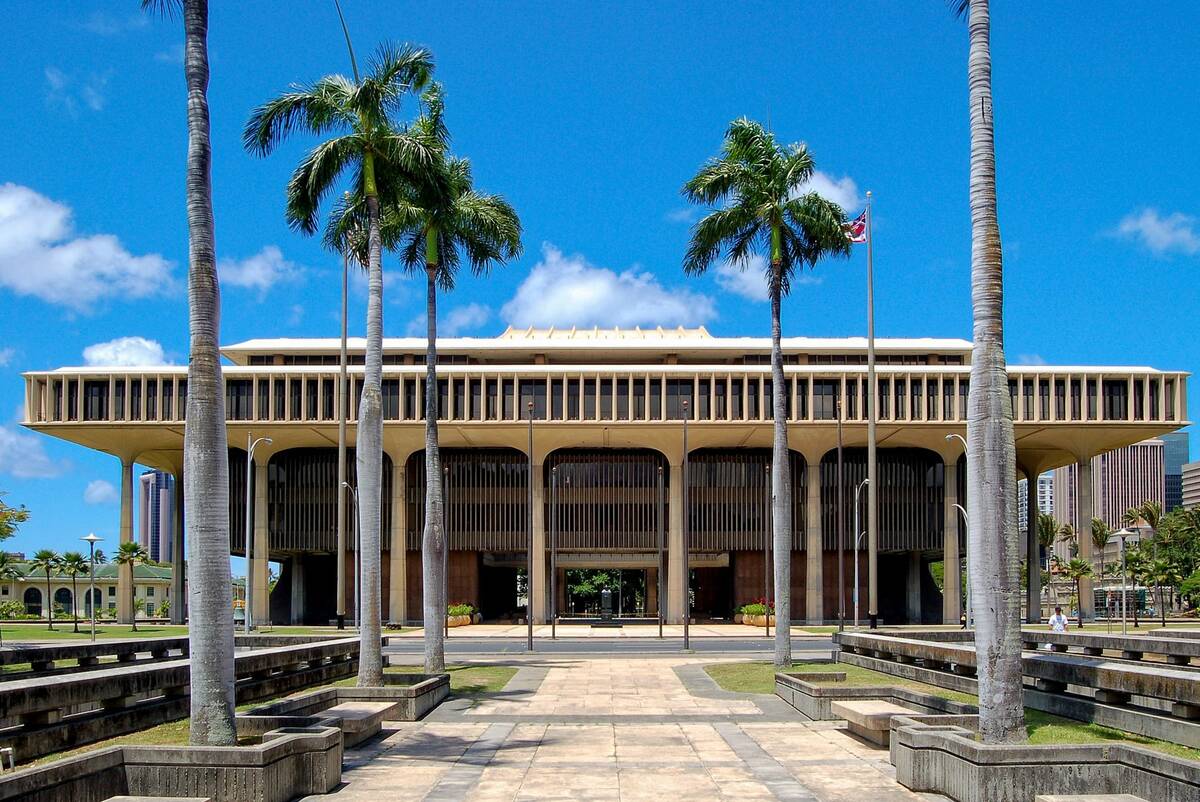 A Hawaii Senate committee on Thursday approved a bill banning casino advertising in the state, but amended it to remove references to Nevada resort properties, including Las Vegas-based Boyd Gaming Corp., which has established a decades-old business to attract Hawaiians to "the ninth island."
The Senate's Committee on Commerce and Consumer Protection voted 3-1 to forward Sen. Stanley Chang's Senate Bill 935, introduced Jan. 20, to the full Senate.
The recommendation came after about 15 minutes of testimony, including recommendations from several parties to strike the bill because they feared it would not withstand a constitutional challenge.
Committee Chairman Jarrett Keohokalole, D-Kāne'ohe, said an entire section of the bill would be eliminated and a new section added that would establish a tax on trips to gambling destinations to fund the treatment of Hawaii residents with gambling addictions.
Hawaii is one of two states with no legalized gambling or a lottery.
Unconstitutional bill
Several of those who testified before the committee warned that the bill as introduced would not stand up to First Amendment scrutiny.
Chang could not be reached for comment, but representatives of his office said he would speak with the Review-Journal next week. The 40-year-old Honolulu Democrat and Harvard Law School graduate has held office since 2016, and is a champion for housing issues.
"We're going to accept the attorney general's recommendation and delete Section 2 so that it deletes all specific references to commercial advertising and to the state of Nevada," Keohokalole said after a closed session to deliberate on a recommendation.
"We will create a new section in the measure which directs the tax revenue collected (as) proposed in the bill into a special fund housed in the Department of Human Services for data collection and treatment of gambling addictions for Hawaii residents," he said. "We will also blank the tax percentage amount that is proposed in the measure."
Hawaii Attorney General Anne Lopez said in a two-page pre-filed memorandum that the bill "may be subject to challenge under the First Amendment to the United States Constitution and article I, section 4, of the Hawaii State Constitution as an unconstitutional restriction of commercial speech."
Vacations Hawaii, a subsidiary of Boyd Gaming, submitted a written comment urging the committee to reject the bill. It also sought to correct financial information submitted in the bill suggesting that Boyd's downtown Las Vegas properties generated $600 million from Hawaiians annually — nearly three times the amount Boyd received at those properties in 2022 from all domestic and international visitors to the California Hotel, the Fremont and Main Street Station.
"SB935 will hurt the local economy and negatively impact local businesses and employees in the Hawaii advertising, hospitality, and airlines industries," the company's testimony said. "Vacations Hawaii has various business partnerships and contracts with local advertisers and Hawaiian Airlines. These partners are local companies that employ thousands of Hawaii residents and generate significant impact to the state's economy. SB 935 would likely force Vacations Hawaii to cancel these partnerships with local companies that are still recovering from the economic impacts of the COVID-19 pandemic, resulting in negative economic consequences."
Sparking the conversation
Hawaii resident Ray Cho, project coordinator at the Center for Gambling Studies at the Rutgers School of Social Work in New Jersey who assisted Chang in drafting the bill, voiced support.
"The spirit of SB935 is to spark a broader conversation about gambling and Hawaii," Cho said. "SB935 would generate revenue for necessary programs while avoiding the ills of having gambling in Hawaii. Independent of whether an activity is legal or not, Hawaii has an obligation to prevent and treat addictions. Hawaii is failing to meet this obligation."
Cho testified that a 2009 National Council on Problem Gambling study estimated the social costs of gambling for Hawaii at $26.3 million.
"The NCPG estimates that 24,000 people in the islands struggle with compulsive gambling, and the state Department of Health said it has no data on gambling addiction in Hawaii," he said. "Keith Whyte, director of the NCPG, expressed in 2022 that Hawaii is ill prepared to deal with the specific kinds of help needed for those affected by gambling addiction. Treatment providers across the islands have echoed this sentiment."
Contact Richard N. Velotta at [email protected] or 702-477-3893. Follow @RickVelotta on Twitter.
Continue reading...
Read On "Las Vegas Review-Journal"
More News On "Las Vegas Review-Journal"