Lowdens take the keys at Vic's Las Vegas jazz club
1 month ago
Las Vegas Review-Journal
The Lowden family's latest venture, an 8,650-square-foot jazz club and restaurant, shares the same neighborhood (artistically and geographically) as The Smith Center.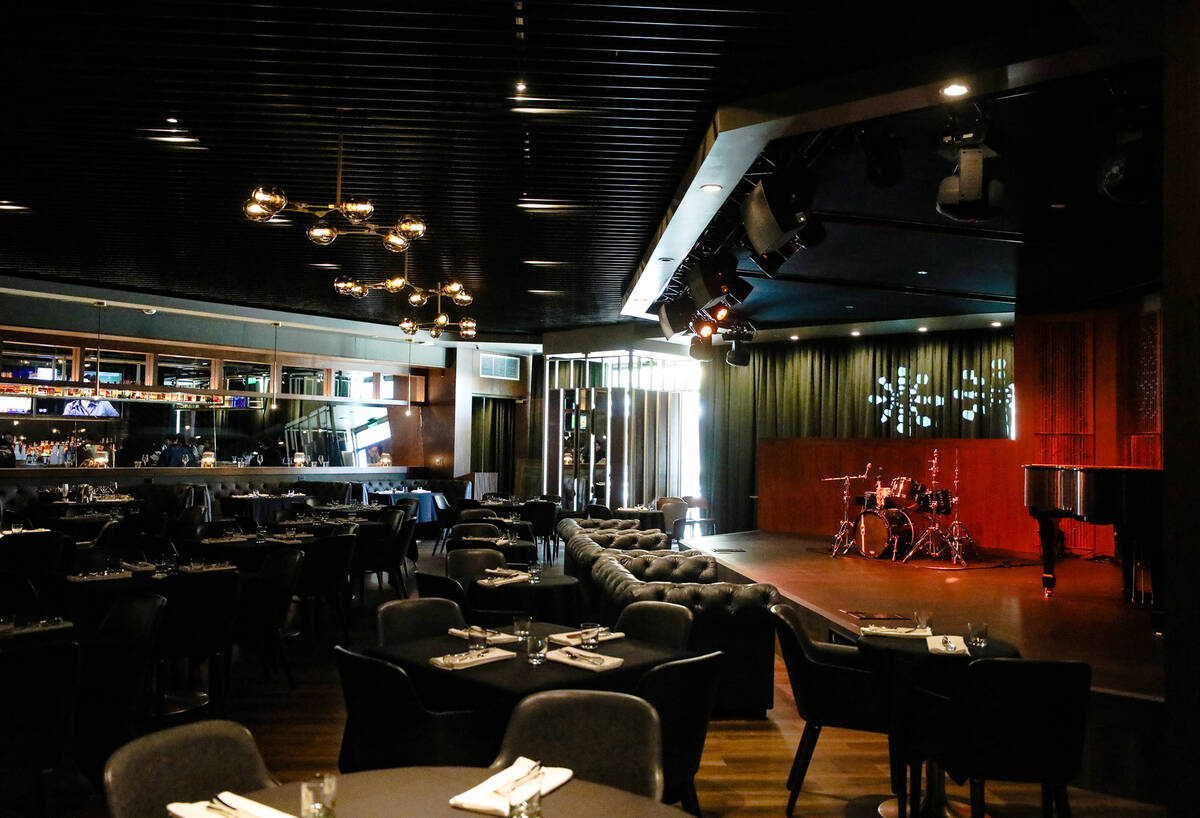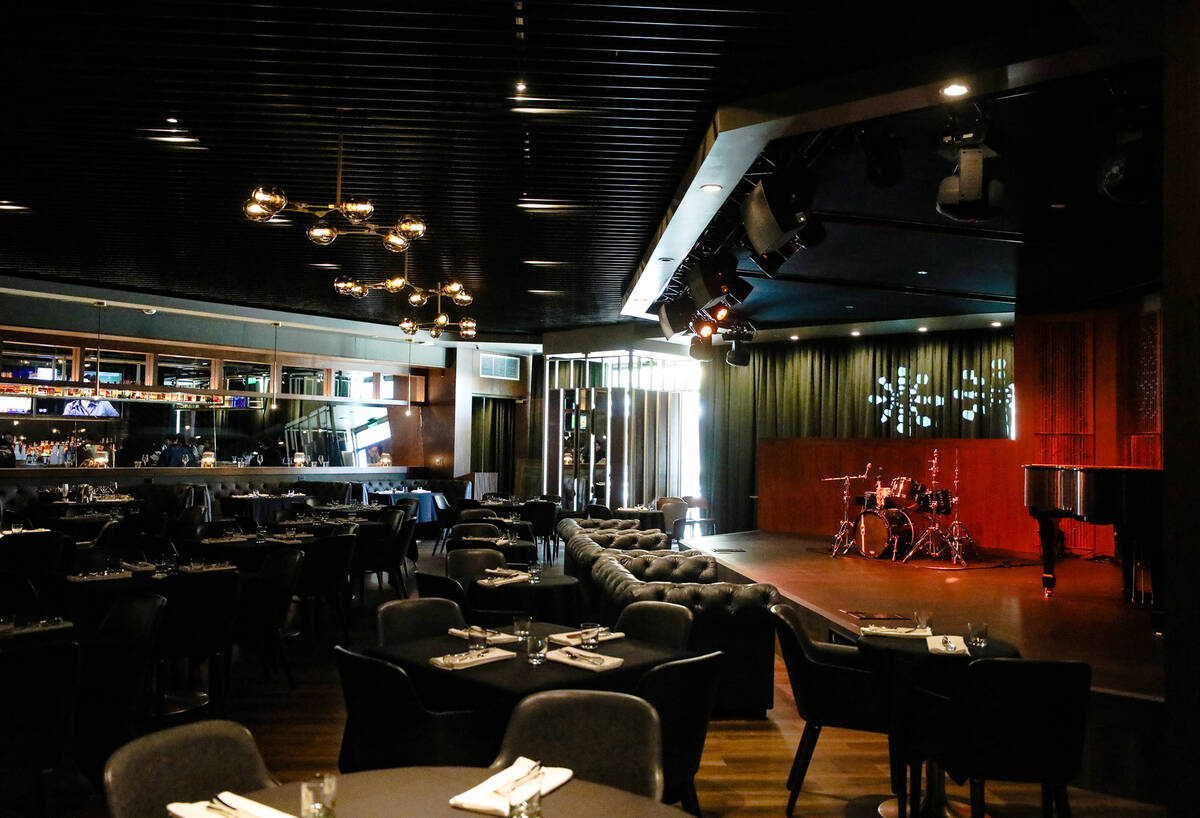 The Lowdens already have the theme tuned up: Eighty-eight seats in the dining room. Eighty-eight keys on the piano.
The numeric and musical symmetry is evident at Vic's Las Vegas. This is the Lowdens' latest family venture, an 8,650-square-foot jazz club and restaurant sharing the same neighborhood (artistically and in fact) as The Smith Center on Promenade Place in Symphony Park.
The concept is clear upon entering: A piano is in a fixed position on stage in the dining room, next to a drum set.
Family patriarch Paul Lowden's deep Las Vegas heritage is well known to longtime locals. Over the decades his Archon Corp. has owned the Sahara, Pioneer, Hacienda and Santa Fe hotel-casinos.
The elder Lowden is also a veteran bandleader, a skilled keyboard player who is featured on Jack Jones' latest release, "Every Other Day I Have the Blues." Lowden's days as a musician date to the early 1960s, at the Carnival Lounge at the Fremont, where the Newton Brothers (Wayne and Jerry) first played Vegas. Lowden was the musical accompanist to Ann-Margret.
And, Sue Lowden, Paul's wife of 37 years, is a former Republican state senator and award-winning anchor at KLAS-TV, Channel 8.
Vic's is the result of the Lowdens' passion for classic Las Vegas, embracing jazz, good food and a cool hang.
Chris Lowden, Paul's son and president of Porchlight Hospitality, runs Vic's. He is familiar with the Vegas live music community as the operator of Stoney's Rockin' Country at Town Square.
Sub "jazz" for "country" and you'll find Lowden's vision at Vic's.
"This is a family passion project in the sound, the way it's designed," he says. "It's really just purpose-built, much like Stoney's. The equipment is second to none. All Nashville artists who come to Stoney's, once they've played there, feel like they've made it. Same here."
At its heart, Vic's is a fortress for live music, focusing on jazz, along with Italian cuisine and (come August) bar-top gaming and 24/7 hours. There is a dining room and hideaway hang in the back, in a regal green velvet, walnut and brass decor. Above the entrance is the club's iconic sign, a neon replica of Vegas Vic, gesturing toward the Cleveland Clinic Lou Ruvo Center for Brain Health, just across Robin Leach Way.
Delayed some three months for construction and supply chain delays, Vic's opens 5 p.m. to midnight Friday for dinner. Regular hours begin Saturday, with lunch service 11 a.m.-3 p.m. and dinner 5 p.m.-midnight. The lounge and bar are open from 11 a.m. to 2 a.m. daily. There is no cover for the live music, with the seating split between the dining room (if you want to eat) and bar (if you just want to hang).
The expertly trained Las Vegas Academy's jazz program is the cornerstone of Vic's music program, with headliners rotating in. Vibraphonist and drummer Chuck Redd leads a quartet in the main dining room on Feb. 17 and 18. Jazz drummer Jeff Hamilton and his trio, pianist Tamir Hendelman and keyboardist Jan Hammer are also on the Vic's hot list. Expect such Vegas favorites as Clint Holmes and Bob Anderson to heed the Lowdens' call to play the place.
The Lowdens' familial story adds flavor to this new project. Black-and-white pics of family patriarch Paul hang from the lounge's walls.
Chris Lowden and his brother Paul Lowden Jr. head up the executive team. Paul Jr. says, "There is an entire generation of people graduating from the nightclub scene without a lot of alternatives. Locals and tourists that once flocked to the nightclubs are growing up, having careers, relationships, children. Vic's brings a unique alternative for this group by offering a more comfortable version of fun and entertainment."
What is now Vic's was originally an idea for Virgin Hotels Nashville, a kind of "sultry, country acoustic lounge," as Chris Lowden says. But the city was building its parking structure across from The Smith Center and Discovery Children's Museum, with an open, street-level space ideal for a tavern.
Officials wanted something different, and Chris Lowden felt the tug to develop a club in Symphony Park for grown-ups to play.
"We just started to say, 'What direction do we want to take?' " Lowden says. "I wanted it to feel kind of like my dad's first office, when we had the Hacienda, which was done by some fancy L.A. designer, and it had suede, walnut, brushed brass.
Conveniently, the neighborhood is building up around Vic's. A combined 900 units are either occupied or in development at the Auric and Park Haven apartment complexes, just a conga line from the new club. The Smith Center draws an arts-centric crowd nearly every night. Many of those patrons park at the structure just above Vic's.
Vic's and The Smith Center will obviously market to the same type of customer, a person who loves live entertainment, dining and lives in Las Vegas. Chris Lowden says he and Smith Center President Myron Martin are in an ongoing conversation about how to coexist and complement the venues' programming.
"We talk about how we can work together, and try to figure it out. We're not exactly the same, but we do have crossover, right?" Lowden says. "It's really up to us to manage that process. We know that people are going to watch a show at Myron's and come over to Vic's, and go from here to The Smith Center for a show."
That crossover opportunity is already evident at the Composers Showcase evenings, when the music community is actually milling around, trying to figure out the next hang. Vic's could and should be that place.
"I believe this is a one-of-a-kind project, not just in Nevada, but in the West," Chris Lowden says. "I believe this will be one of the most-renowned jazz places in the world."
John Katsilometes' column runs daily in the A section. His "PodKats!" podcast can be found at reviewjournal.com/podcasts. Contact him at [email protected] Follow @johnnykats on Twitter, @JohnnyKats1 on Instagram.
Continue reading...
Read On "Las Vegas Review-Journal"
More News On "Las Vegas Review-Journal"