Pushing for a better S.F. doesn't mean missing out on its endless beauty and fun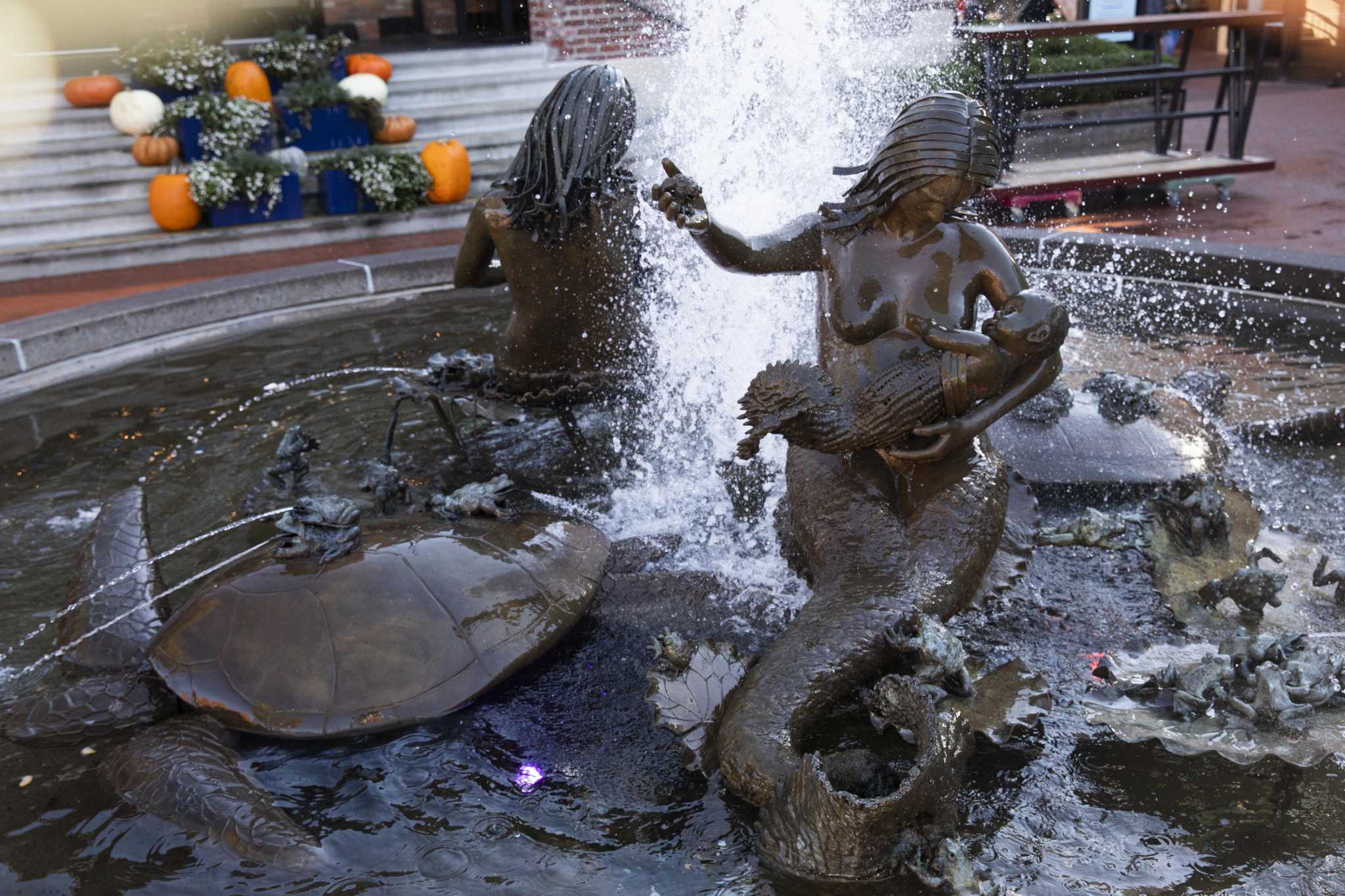 2 months ago
San Francisco Chronicle
Wading through email that piled up over the holidays, I found a tantalizing, all-caps subject line: THE SAN FRANCISCO GRINCH.
Had a City Hall politician done something nefarious? Was a landlord evicting a family? Had another business owner treated a homeless person inhumanely? Not this time. I opened the email to learn the Grinch was me.
"Bad morning dear Heather," wrote a reader who didn't respond when I wrote back so we'll stick with her first name of Sue. "Why are you determined to bash San Francisco? Are you going to run for mayor? How about some positive headlines for a change?"
To answer your questions, Sue: I try to highlight the city's problems in hopes our leaders will improve this struggling city that I, and so many of you, still love. Run for mayor? Not a chance. More positive columns? Here you go!
Anybody who listens to my Total SF podcast with co-host Peter Hartlaub (new episodes every Friday!) knows I think this city is fun, whimsical and full of fantastic people and places. Recent podcasting adventures have taken us to the very tip of the Transamerica Pyramid's spire, to choir practice at Glide Memorial Church and inside the penguins' enclosure at the California Academy of Sciences.
And anybody who follows me on Twitter or Instagram knows I'm constantly posting photographs of the city's beauty — its hilltop views, landmark buildings, drag queen performances, independent bookstores, parks, beaches and historic street cars and cable cars. Plus Sutro Tower. Lots of photos of underrated, awesome Sutro Tower.
But, Sue, if you only read my columns, I can understand why you'd think they're largely negative. In a city with a devastating drug overdose crisis that's killed 1,925 people in the past three years, an affordability crisis, a housing shortage, a property crime epidemic and ineffective leadership, a columnist who ignored all that would sound Pollyannaish — or just plain inaccurate.
But as Jonathan Van Ness from Queer Eye emphasized in a recent, hilarious show at the Castro Theatre, life is all about duality. "We can be more than one thing at one time," Van Ness has said.
And so, yes, San Francisco is flawed, depressing and paralyzed in its quest for perfection over progress. But it's also stunningly beautiful, full of creative, compassionate people and an exciting place to live. If you're bored in this city, you're not trying very hard.
I want to know what's keeping you optimistic about San Francisco and why you're still here: Email me or DM me on Twitter, and your answers might be included in a future column.
Here are some reasons why I'm still hooked on San Francisco 24 years after moving here. This one's for you, Sue!
Community: San Franciscans, by and large, are a thoughtful bunch who want to make their city better. Vincent Yuen is the perfect example. The Inner Richmond dad in March 2021 founded Refuse Refuse — meaning reject trash — as a one-man cleanup operation determined to keep his block tidy.
Less than two years later, his organization has ballooned to a citywide effort with a raft of volunteers who together have performed 900 cleanups and filled 17,500 bags with 225,000 gallons of trash.
Brontë Wittpenn, Staff photographer / The Chronicle
"We're out on Masonic cleaning right now," he said when I called to check in on Wednesday. He called his progress so far "a good start," but has lots of plans including developing curriculum about cleanups and community service for local schools by this fall.
He said too many San Franciscans get numb to the problems around them, including filthy streets, and that it can be easy to focus on your next ski weekend or the hot new restaurant instead of pitching in. So he's trying to build up his team of dedicated volunteers. (Sign up at refuserefusesf.org.)
"If you want next level results, people have to be engaged and do something," Yuen said.
I'm determined to do just that by volunteering more this year, and just signed up for an upcoming shift at the San Francisco-Marin Food Bank, which serves 50,000 hungry households every week. You can help too by signing up by Sunday for a volunteer shift (the actual shift can be as far off as March). If the food bank gets 2,500 sign-ups, it'll get a $25,000 donation from the Alice Lam Memorial Foundation. Let's help them do it!
The food bank expanded its services significantly during the pandemic by opening pop-up pantries around the region, and it takes 2,000 volunteers to run the 27 sites every week. Cody Jang, associate director of community engagement for the food bank, said seven or eight sites each week are understaffed — and shifts for driving groceries to homebound people also regularly go unfilled.
"The shifts are just two to three hours," he said. "Your relatively small investment of time can make a huge impact in someone else's life."
That sense of helping each other was on full display during the torrential storms this month as San Franciscans adopted storm drains, vowing to keep them clear of debris and prevent flooding.
The Public Utilities Commission program also lets you name your drain. Chronicle staffers Trisha Thadani and Dan Kopf adopted a drain near our newsroom at Fifth and Mission streets and named it Herb Draen after the legendary, late former columnist. One hopes Herb Caen is chuckling over that in the great saloon in the sky while sipping a Vitamin V (his favorite drink, Stoli with a twist.)
Drought Map
Track water shortages and restrictions across Bay Area
Updated to include drought zones while tracking water shortage status of your area, plus reservoir levels and a list of restrictions for the Bay Area's largest water districts.
The Arts: From free public art to priceless museum displays to a bounty of live theater opportunities, San Francisco has endless opportunities for arts lovers.
In the past month, I've seen — and loved — "Nutcracker" at the Opera House; "The Golden Girls Live" at the Victoria Theatre (episodes of the show re-enacted by four of the city's best drag queens); a Christmas concert at Grace Cathedral; "Baloney," San Francisco's gay all-male revue at the Oasis; and a hilarious pantomime rendition of "Sleeping Beauty" at the Presidio Theatre. The fairies were named Orinda, fairy of the woods, Pacifica, fairy of the sea, and Fremont, fairy of the freeway overpasses.
On the public-art front, several deep-pocketed San Franciscans have expressed interest in saving the Bay Lights, the huge light sculpture on the Bay Bridge, that is failing and will go dark in March. As I told you in a recent column, Ben Davis, founder of Illuminate, which is spearheading the project, is hoping to find 10 wealthy people to donate a cool $1 million apiece for a bigger, sturdier version to go up by Labor Day.
Yalonda M. James / The Chronicle
Davis told me this week "commitments are lining up," and he hopes to have solid news to report soon. I'll keep you posted — and in the meantime, take a walk on the Embarcadero at dusk to take in the gorgeous lights and fall in love with the city all over again.
Exploration: San Francisco is filled with charming neighborhoods, each one worth exploring — even the one we locals dismiss as just for tourists. I was reminded of that over the weekend when we took refuge from the gloomy skies at Subpar Mini Golf in Ghirardelli Square.
Each hole is designed to look like a famous swath of San Francisco, including the Painted Ladies of Alamo Square, Coit Tower and twisty Lombard Street where golf balls make turns far slower than cars do. There's even a hole with the Castro Theatre near Cliff's Variety. (In real life I scored a great post-holiday deal there on a box of disco ball Christmas ornaments. Next year's tree is going to be fabulous.)
Peter Hartlaub / The Chronicle
After golf, we got beer and lunch at the San Francisco Brewing Co. (I'm not a big football fan, but the Niners Nation IPA is delicious.) Then it was browsing in independently owned shops, chocolate at Ghirardelli and admiring Ruth Asawa's Andrea Fountain with mermaids nursing babies among lily pads.
That was an outing that took 10 minutes of planning, with the rest unfolding spontaneously and delightfully — just like so many adventures in the city do. Here's to more enjoyment of the city in 2023 and remembering why it's always worth fighting for San Francisco, even if it sometimes feels hard.
Heather Knight is a San Francisco Chronicle columnist. Email: [email protected] Twitter: @hknightsf

Continue reading...
Read On "San Francisco Chronicle"
More News On "San Francisco Chronicle"