Season 3 of Outer Banks disappoints critics; watch only if you were a die-hard fan of earlier seasons, they suggest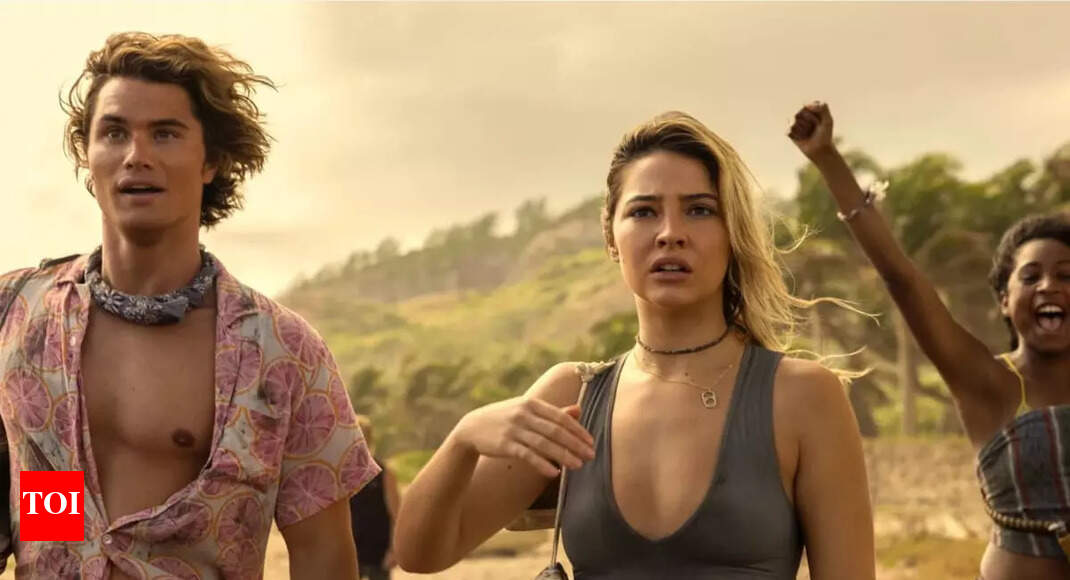 28 days ago
Times of India

While earlier fans that include young teens are still going for it, critics and other viewers who appear to be more discerning have slammed it. Sample this review on rottentomatoes by Jack L who has awarded the show a paltry 0.5 stars out of 5. He writes that this is a terrible season and "it sucks". But his namesake, Jack S on the same website differs and awards it a full five stars. He writes, "This show epitomises what a good teen drama, adventure, comedy, romance, action show should be. You have to admit that in all these departments the show has excelled and will continue to do so. The character development and each of their arcs were very fascinating to follow and keeps you on your toes throughout."
Read Also

Perhaps this is why critics have been critical, especially Paul Tassi of Forbes, who had this to say: "None of this works. It's a bad season of a show that at least used to be better than this. It feels like Outer Banks has no real plan going forward, and I'm frankly shocked that it was renewed for season 4 if that was based on an early screening of season 3." Read Also

This is a down and out teen drama that has action, crime and drama, besides a chase for a missing treasure clearly linked to the disappearance of the father of one of the main characters in the show. If you think this is a story that catches your attention, and you are young and can identify with the quirky group, then go for it.
Read AlsoRead Also
Season 3 of Outer Banks premiered on a popular OTT platform on February 23 to mixed reactions. Despite that, it is trending on the fourth spot in its Top Ten list, but netizens are beginning to wonder why the network has announced Season 4, when they find that even the storyline in Season 3 is distinctly wearing thin.While earlier fans that include young teens are still going for it, critics and other viewers who appear to be more discerning have slammed it. Sample this review on rottentomatoes by Jack L who has awarded the show a paltry 0.5 stars out of 5. He writes that this is a terrible season and "it sucks". But his namesake, Jack S on the same website differs and awards it a full five stars. He writes, "This show epitomises what a good teen drama, adventure, comedy, romance, action show should be. You have to admit that in all these departments the show has excelled and will continue to do so. The character development and each of their arcs were very fascinating to follow and keeps you on your toes throughout."Let's temper that down with a more logical review from Prime Stone E. The reviewer writes that "it starts off really strong but the last half of the season struggles to find its own story and possibly jumps the shark."Perhaps this is why critics have been critical, especially Paul Tassi of Forbes, who had this to say: "None of this works. It's a bad season of a show that at least used to be better than this. It feels like Outer Banks has no real plan going forward, and I'm frankly shocked that it was renewed for season 4 if that was based on an early screening of season 3."TV Guide's Maggie Fremont says upfront that on the basis of Season 3's content, the creators can say goodbye to thoughts about hooking a new audience. She makes it clear that you should go ahead only if you have been a fan of the previous seasons. She writes, "those who have been enjoying the insanity since Season 1 should come out of it mostly pleased with the whole thing…."This is a down and out teen drama that has action, crime and drama, besides a chase for a missing treasure clearly linked to the disappearance of the father of one of the main characters in the show. If you think this is a story that catches your attention, and you are young and can identify with the quirky group, then go for it.The previous two seasons of the show have excellent ratings on IMDb – a high 7.6/10 and part of the show's charm has been put down to its charismatic cast and the fact that it was labelled as being immensely "pandemic worthy," at the time of its release back in April 2020.
Continue reading...
Read On "Times of India"
More News On "Times of India"