This Bay Area man has become the face of California's latest housing drama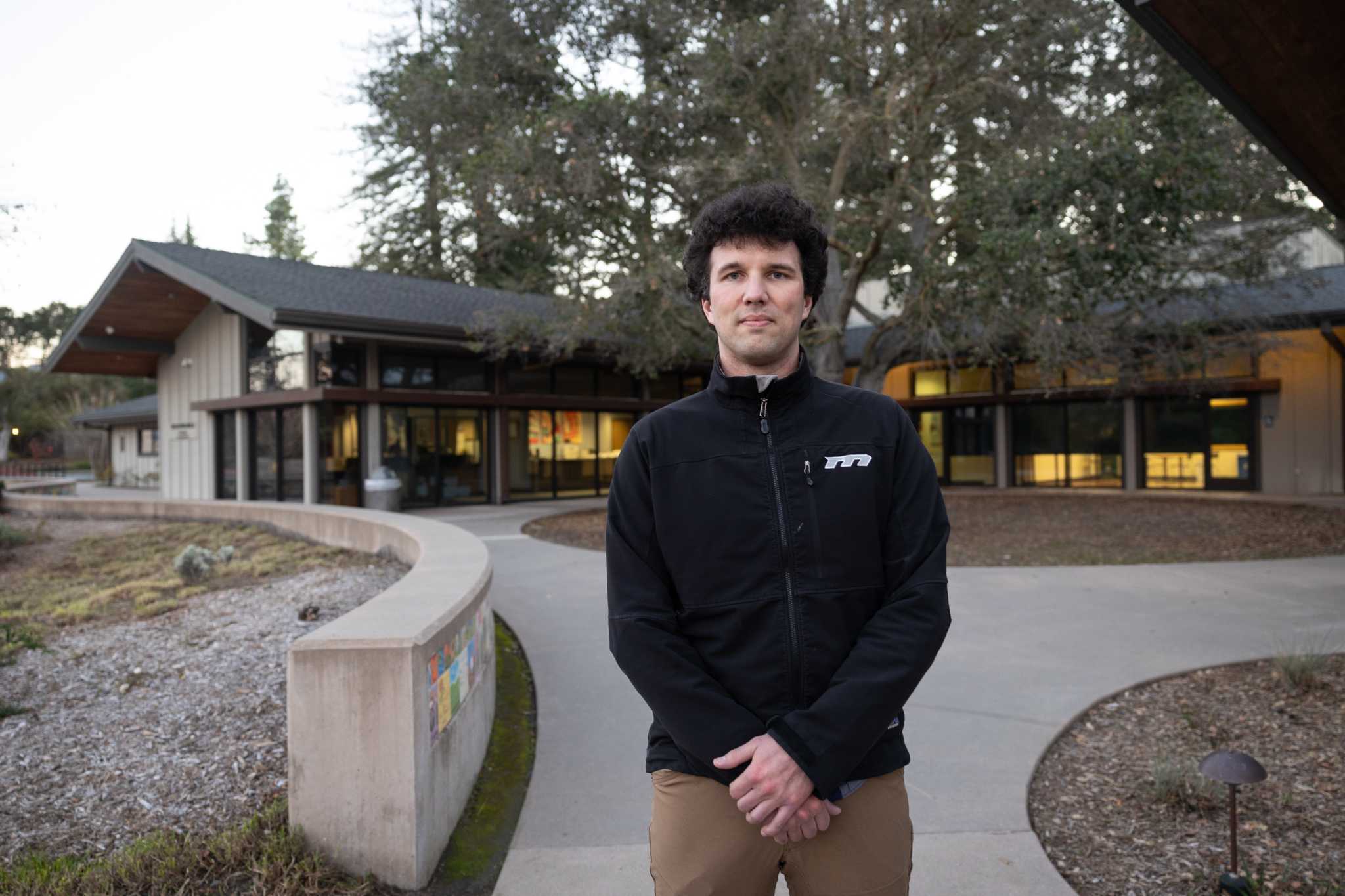 1 month ago
San Francisco Chronicle
Los Altos Hills resident Sasha Zbrozek is the first to admit that he is not a real estate developer.
"I'm just some random homeowner dude," he said. "I'm not qualified to develop much."
Yet, over the last few days, Zbrozek has become the face of the so-called "builder's remedy," a fledgling movement that over the next year could transform the way that housing development is approved across the Bay Area.
The builder's remedy allows property owners to bypass most local planning and zoning rules if that city or county has failed to complete certification of a state-mandated eight-year housing plan known as a "housing element." So far, the Bay Area is not doing too well: Only five of 109 jurisdictions had their housing plans approved by the state by the Jan. 31 deadline. That means that all of Marin County, most of the South Bay — including San Jose — and most of the East Bay are subject to the builder's remedy. Among large cities, only San Francisco is in compliance.
But fears that the builder's remedy would prompt an army of big-city developers to stick highrise condos in the middle of leafy suburban neighborhoods so far have not come to fruition. Only a handful of property owners — there are two projects in Los Altos — have filed builder remedy applications. And, so far, the proposals have been modest and have involved frustrated small property owners or fed-up homeowners like Zbrozek, rather than well-funded corporations.
OpenScope Studio
For Zbrozek, the opportunity to take advantage of the builders remedy is motivated by a deep belief that the Bay Area, particularly wealthy bedroom communities, have created a dysfunctional region by failing to build enough housing to accommodate its workforce. Zbrozek owns a 1.8 acre property on a steep lot with views across the bay to Fremont and Hayward. 
Currently, the property has a house and a pool on it, but Zbrozek has submitted two alternatives for redevelopment. One would add five townhomes and retain his current house and swimming pool. The other would require razing his house and pool and putting a 15-unit apartment building along with the five townhomes. If the larger project is approved, he will sell to an experienced builder and move.
So far, there are dozens of property owners looking at invoking the builder's remedy, but only a few have pulled the trigger, according to Sonja Trauss, executive director of YIMBY Law, which has sued several cities for not having compliant housing elements.
Trauss said she knows of property owners in Burlingame, Fairfax, Oakland, Sausalito and Palo Alto who are likely to file applications, but that many are hesitant given that the builder's remedy has only been in effect for two weeks. 
OpenScope Studio
She said the lack of applications so far, "is about what we expected. I'm glad anybody is trying it since there is so much uncertainty." 
UC Davis Professor Chris Elmendorf, an expert on California housing law, said that developers may be waiting to see what cities come into compliance with housing element law in the coming weeks. Several developers are poised to file projects in Berkeley and Oakland, but may be hesitant because of the speculation that both of those East Bay cities may be close to getting state certification, he said.
"I think it's wait and see," said Elmendorf. "In Southern California there were a couple of bigger developers who took a run at it and proposed several developments. I don't know if there are any major developers in the Bay Area that have made that decision."
Architect Mark Hogan, who is designing Zbrozek's project in Los Altos Hills, said the "assumption is that you are going to have to file a lawsuit in order to move your project forward.
"A lot of people don't want to get involved in a lawsuit," he said. 
Trauss predicted that the "sweet spot" for builder's remedy projects will be five units on a 5,000 square foot lot, which is the most common lot size in California. That is the scale of the projects in Burlingame and Sausalito that she expects to be filed in the coming days. Another builder's remedy project in Fairfax is bigger — 25 units — which is more than twice the size of a previous development the property owner had tried to get approved. 
"That guy has been trying to build 10 units for years and the city has been jerking him around," she said. 
Prominent Marin County land use attorney Riley Hurd said he has several clients preparing builder's remedy applications, but nothing has been filed. 
"The typical Marin County builder has spent eight years banging their head against the wall to get little or no response," he said. "So when some lifeline is thrown to you by the state you certainly are going to want to take a look at it."
He said county lawmakers and officials have no one to blame but themselves.
"If a few more permits had been issued over the years we would not find ourselves in a situation where the pendulum has swung so far in the other direction," said Hurd. "It's 30 years of obstructionist development policies coming home to roost."
Drought Map
Track water shortages and restrictions across Bay Area
Updated to include drought zones while tracking water shortage status of your area, plus reservoir levels and a list of restrictions for the Bay Area's largest water districts.
Hurd said that there is a "game of chicken" going on where city officials are waiting to see how serious the state and the courts are about enforcing housing element law. 
"They don't want to accept the new world order when it comes to planning," he said. "It's like, 'Out of our cold dead hands this authority will be taken.' "
Elmendorf said that the calculus for developers looking to take advantage of the builder's remedy could be tricky. They want to focus on cities that are clearly in violation and are not likely to come up with compliance any time soon, rather than jurisdictions that have submitted multiple drafts but still have revisions to make before winning approval from state officials. 
"You are not going to want to lead with marginal cases like Oakland or Berkeley," Elmendorf said. "You are going to want to go for cities that have not adopted a housing element at all or cities that are egregiously non-compliant."
Meanwhile, wealthy towns like Belvedere, in Marin, or Palo Alto have the financial resources to fight developments in court.
"The places that are most legally vulnerable are also the places where you are likely to face the longest slog in getting the project approved," he said. "Maybe you are likely to prevail in Palo Alto, but Palo Alto is going to give you hell for a half dozen years along the way."
Meanwhile, Zbrozek is waiting to hear back from Los Altos about his application. He said he gave city officials plenty of warning that he would take advantage of the builder's remedy if they didn't draft an adequate housing element.
"I straight up told people I was going to file something if things didn't shape up. I went to all the meetings and said, 'Here are the deficiencies,' he said.  "We have so grossly underbuilt housing in California for a half century that you could drop a tent on the ground anywhere in the state and someone will occupy it."

Continue reading...
Read On "San Francisco Chronicle"
More News On "San Francisco Chronicle"