Will a new interchange for I-15/US-20 be built in Idaho Falls?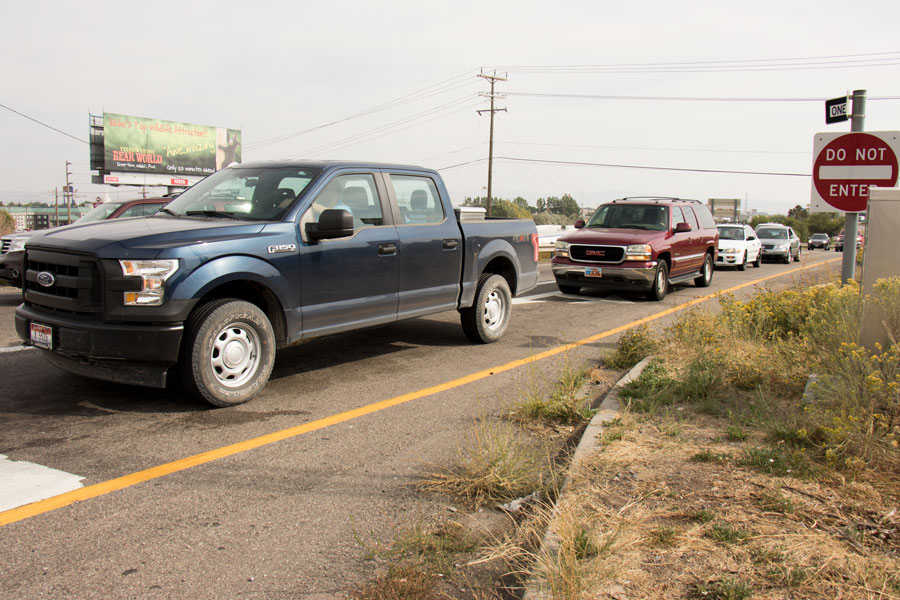 2 months ago
East Idaho News
IDAHO FALLS – After more than five years of discussion and gathering data, the Idaho Transportation Department has settled on its recommendation for improving safety and resolving traffic congestion on the Interstate 15/U.S. Highway 20 interchange in Idaho Falls.
Massive growth has led to more frequent delays at the Broadway/Grandview Drive interchange over the years. In 2017, ITD began a Planning and Environmental linkage study to determine what the best course of action would be to improve the flow of traffic at this location. After taking input from the public, ITD settled on three options.
Multiple public hearings have been held since then.
Earlier this month, ITD finally settled on alternative H2, which involves relocating exit 119 at Grandview Drive and Broadway to a new interchange that will be built north of the Idaho Falls Regional Airport.
RELATED | ITD is taking another look at potential alternatives for US-20; invites public to give feedback
ITD's website for the project explains other details involved in this option.
"US-20 would be on a new alignment from the new I-15 interchange east until connecting with the existing US-20 at a new interchange near East 49th North," the website says. "A new interchange would be constructed on the new alignment at North 5th West."
Watch the video above for an animation of what the completed project would look like.
Other proposed alternatives included building a new interchange near Olympia Street and realigning a portion of Highway 20. New bridges over Lindsay Boulevard, the Pioneer Canal, the Snake River and Fremont Avenue would carry traffic from I-15 and connect with US 20.
Another alternative was a no-build option, meaning nothing would change.
RELATED | ITD settles on three options to solve I-15/US 20 congestion
"Preliminary analysis indicates that both (build) alternatives have a similar scale of environmental impacts, but alternative H2 is expected to have fewer impacts to environmental justice communities. Alternative H2 is also more consistent with long-range planning for the region and provides substantial constructability benefits," according to a news release from ITD.
If ITD's recommendation moves forward, this is a graphic that shows where the new interchange will be built. | Courtesy Idaho Transportation Department
Though ITD feels H2 is the appropriate alternative, Project Manager Randy Day tells EastIdahoNews.com other agencies involved in the project, such as the Federal Highway Administration, the Federal Aviation Administration and the Army Corps of Engineers, have not made the same recommendation and want to "study it further before they make a final decision."
"If substantial information came in (from their analysis), we would have to re-evaluate our decision. It could change our decision, but we don't think that is likely, at this point," Day says.
The FHWA's recommended alternative will be issued in the fall of 2024.
RELATED | ITD moving toward next step in solving I-15/U.S. 20 congestion, and they want your input
Other steps also need to take place before any construction can begin. ITD is working on an environmental impact statement, which Day doesn't anticipate being complete until August 2024. A draft of the environmental impact statement will be released for public review this fall. A hearing will be held as part of that process, giving the community another chance to weigh in.
The project, which is estimated to cost between $250 and $300 million, will be federally funded. Acquiring those funds is another aspect that needs to happen before the design phase can begin. Day anticipates the design phase taking about two years to complete, which means construction wouldn't start until at least 2028.
"It will probably take three years just to construct the northern portion of the project," says Day.
More information about each alternative is available on ITD's project website. You can also call the ITD office in Rigby at (208) 745-7781.

Continue reading...
Read On "East Idaho News"
More News On "East Idaho News"