South Ripley Junior High School (SRJHS) has been named an Indiana Department of Education STEM Certified School, recognizing their exceptional work in science, technology, engineering, and mathematics (STEM) education. This certification is a testament to the hard work and dedication of the schools staff and community in preparing their students for future success.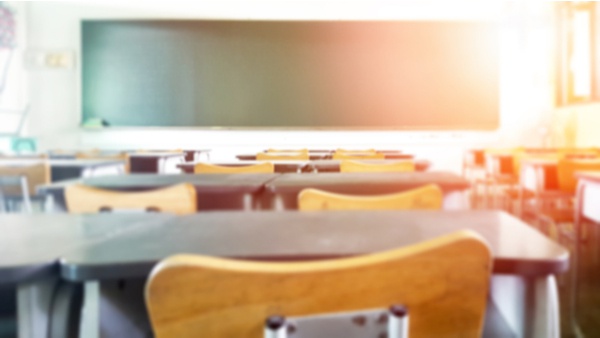 Two Years of Hard Work and Collaboration
The STEM certification process took two years of hard work and collaboration between SRJHS staff and the community. JH Principal Derik Hutton expressed his excitement and gratitude for the recognition, acknowledging the high priority that the school has always placed on preparing students for success in their next level of education. He credited the award to the schools excellent job in also preparing their students for the careers of tomorrow.
Partnerships with Local Businesses and Leaders
One of the keys to SRJHSs success in STEM education is their strong partnerships with local businesses and leaders in their community. The STEM certification process allowed the school to strengthen these relationships further. The benefits of these partnerships extend to the students, who will have access to these relationships as they enter the workforce in the future.
Gratitude to Teachers, Students, and Staff
Principal Hutton also expressed his gratitude to the teachers, students, and staff who helped make this achievement possible. He specifically thanked the staff at South Ripley Elementary School for their help in getting the junior high school started down the right path and Mr. Moorhead and the school board for their support throughout the journey.
The Latest Accolade in a Long List
The STEM certification is the latest in a long list of accolades for SRJHS, a school that prides itself on its commitment to excellence in education. The certification serves as proof of the great things happening at South Ripley and the success of their efforts to prepare their students for a bright future in STEM fields.
South Ripley Junior High Schools STEM certification is a testament to their commitment to providing excellent education and preparing their students for future success. Through hard work, collaboration, and partnerships with the local community, SRJHS has established itself as a leader in STEM education and a model for other schools to follow.
Frequently Asked Questions
What is STEM Certification?

STEM Certification is a recognition program established by the Indiana Department of Education to recognize schools that have demonstrated a commitment to providing high-quality, engaging STEM experiences that support students in developing problem-solving skills and prepare them for careers in science, technology, engineering, and mathematics.

Which schools were recognized for STEM Certification?

According to the article, 19 schools in Indiana were newly certified as leaders in STEM education, including South Ripley Junior High School and Milan High School.

Who is Dr. Katie Jenner?

Dr. Katie Jenner is the current Indiana Secretary of Education, responsible for overseeing Indiana's education policies and programs.

What is the rubric for STEM Certification?

The article mentions a rubric for STEM Certification that is used to assess a school's commitment to STEM education. The details of the rubric are not provided in the article, but they may be available through the Indiana Department of Education's website or guidance document.