Steve Winwood, the legendary English musician, took the stage at Windsor Castle on Sunday night for the Coronation Concert celebrating the ascension of King Charles to the throne. The concert drew over 20,000 fans in person and millions more worldwide via television and streaming. Winwood delivered a powerful performance of his hit song, Higher Love, backed by a symphony and choir. Other notable performers at the event included Katy Perry, Andrea Bocelli, Lionel Richie, and the Muppets Miss Piggy and Kermit the Frog.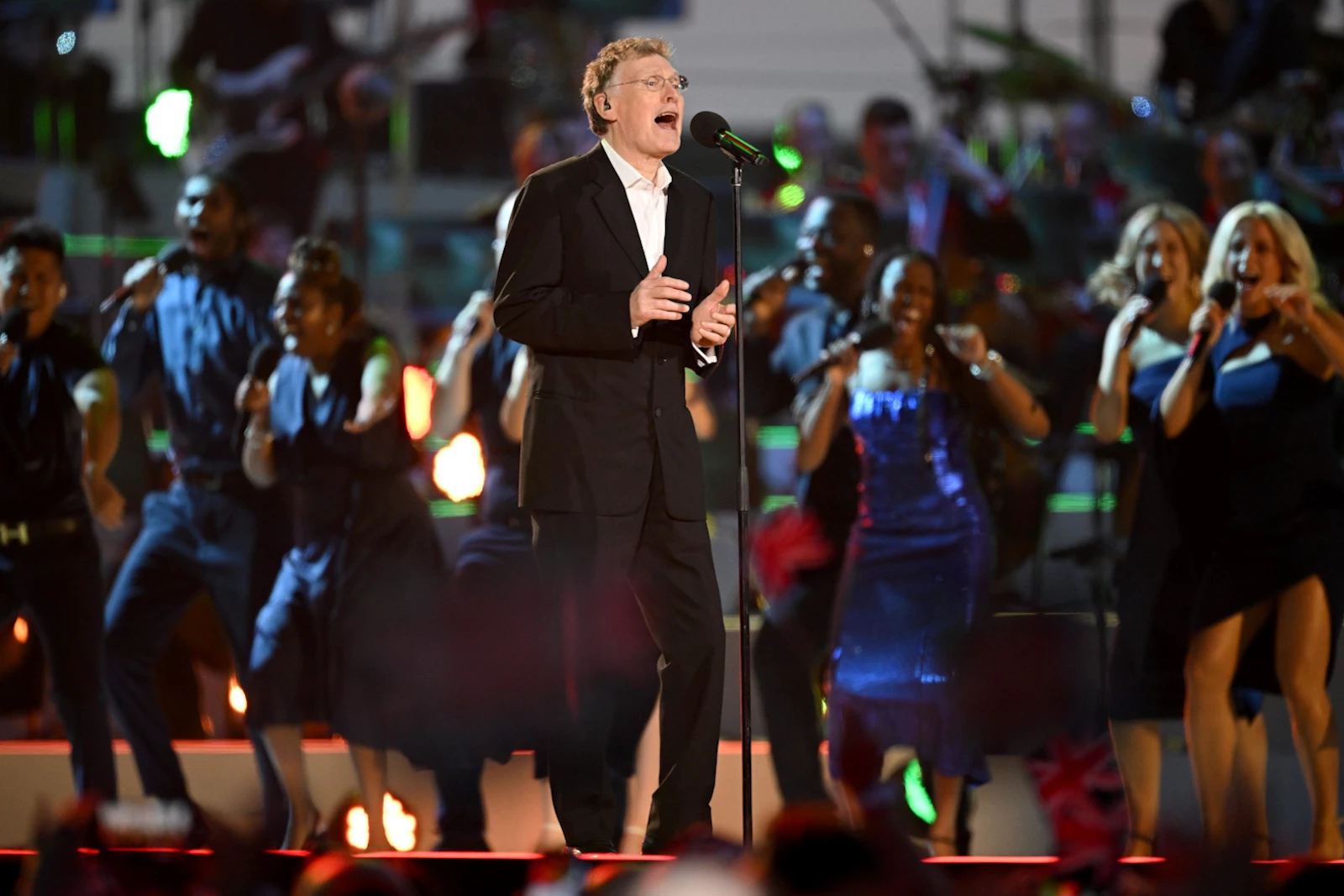 Winwoods First Public Gig in Four Years
The Coronation Concert marked only the second public performance by Steve Winwood in four years. In 2022, he made a surprise appearance at a festival in Oxfordshire, England, where he played three songs with the Staks Band. Winwoods last full concert took place in 2019, and he was slated to hit the road with Steely Dan in 2020, but those plans were postponed to 2021 due to the pandemic. Unfortunately, the pandemic ultimately led to the cancellation of Winwoods Steely Dan dates, and he has not announced any new concerts since then.
Winwoods Connection to the Royal Family
Steve Winwoods connection to the royal family goes beyond his recent performance at the Coronation Concert. In 2011, his daughter Mary-Clare Winwood married Ben Elliot, a multi-millionaire entrepreneur and nephew to the newly crowned Queen Camilla. Handsworth, Winwoods hometown, is approximately 120 miles north of Windsor Castle where the concert was held.
Legacy of a Music Icon
With a career spanning over five decades, Steve Winwood has left an indelible mark on the music industry. He began his career as a member of the Spencer Davis Group, where he gained prominence with hits like Gimme Some Lovin and Im a Man. He went on to join the band Traffic and later formed the supergroup Blind Faith. As a solo artist, Winwood released numerous chart-topping hits, including Higher Love, Back in the High Life Again, and Roll with It. He has won multiple Grammy Awards and was inducted into the Rock and Roll Hall of Fame as a member of Traffic in 2004. His soulful voice and masterful musicianship continue to inspire generations of musicians and fans alike.
Conclusion
Steve Winwoods performance at King Charles Coronation Concert was a fitting tribute to a music icon whose legacy continues to resonate with fans worldwide. While Winwoods recent public appearances have been rare, his artistry and influence remain enduring. As the world eagerly awaits the return of live music, its safe to say that when Steve Winwood takes the stage once again, it will be a moment to remember.
Frequently Asked Questions
Who is Steve Winwood, and what is his background in the music industry?

Steve Winwood is an English singer, songwriter, and musician who first gained fame as a member of the band Traffic. He has also been a member of the supergroup Blind Faith and has had a successful solo career. He is known for his soulful vocals and proficiency on various instruments, including the organ, guitar, and piano.

What is the Coronation Concert, and why is it being held?

The Coronation Concert was a music event held at Windsor Castle in honor of the coronation of King Charles of England. It featured a lineup of popular musicians and singers, including Steve Winwood, Katy Perry, Andrea Bocelli, Lionel Richie, and Miss Piggy and Kermit the Frog of the Muppets.

Who is King Charles, and what is his significance in relation to the event?

King Charles is the monarch of England who was crowned in a ceremony preceding the Coronation Concert. He is the son of Queen Elizabeth II and Prince Philip, Duke of Edinburgh, and the first in line to the throne at the time of his coronation.

Where is Windsor Castle located, and what is its historical significance?

Windsor Castle is a royal residence located in Windsor, a town in Berkshire, England. It is the oldest and largest occupied castle in the world and has been a favored residence of British monarchs for over 900 years. It has also been the site of many historical events, including royal weddings, state occasions, and military campaigns.

Who is Katy Perry, and what is her background in the music industry?

Katy Perry is an American singer, songwriter, and actress who rose to fame with her hit single "I Kissed a Girl" in 2008. She has released multiple successful albums and singles, including "Teenage Dream," "Roar," and "Dark Horse." She is known for her eclectic and colorful style, as well as her powerful vocals and energetic stage performances.