Future folk artist Trevor Hall is embarking on a new musical journey with his latest project, "Trevor Hall and The Great In Between." This exciting endeavor marks a new era for the musician as he explores new sounds and delivers a future-folk masterpiece. Anchored in Americana and folk music, Hall's music brings a refreshing blend of genres to the forefront. Alongside the announcement, Hall has released a heartfelt song titled "Hello My Son," dedicated to his young child.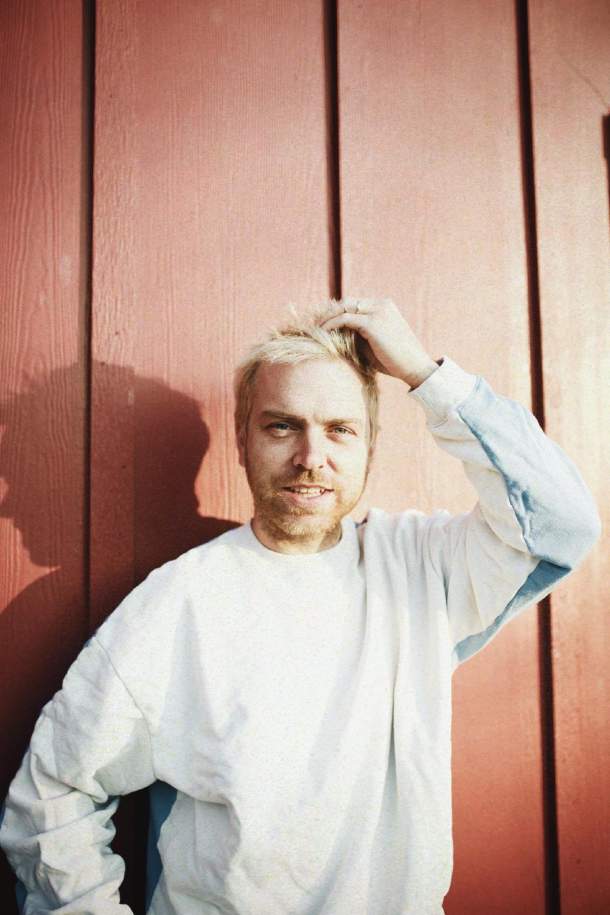 A Coast-to-Coast Tour with The Carolina Honeydrops
Trevor Hall and The Great In Between will come to life on an upcoming coast-to-coast tour, accompanied by special guests The Carolina Honeydrops. The tour kicks off with a two-night run at Humphreys Concerts by the Bay in San Diego. From there, they will captivate audiences in various cities across the United States, including Avila Beach, Saratoga, Salt Lake City, Phoenix, Chicago, and many more. Fans can expect an enchanting live experience filled with Hall's soul-stirring music and the dynamic performances of The Carolina Honeydrops.
Trevor Hall: The Musical Soul with a Message
Trevor Hall's musical journey began at a young age, and he has evolved into a revered figure in the conscious musical community. Raised on an island in South Carolina, Hall's passion for music became his life's art. Influenced by his experiences with yoga, meditation, and Eastern Mysticism, his music carries a profound spiritual essence. With a blend of roots, folk, and electronic elements, Hall's heartfelt songs connect deeply with his growing fan base.
A Summer Filled with Music and Meaning
The tour dates for Trevor Hall and The Great In Between span from June to July, offering fans an unforgettable summer filled with meaningful music. Audiences can look forward to soulful performances, where Hall will share his personal truths through captivating melodies and lyrics. The tour culminates in a series of concerts in Florida, with shows in St. Petersburg, Cocoa, Ormond Beach, Jupiter, and more. The enchanting melodies and thought-provoking lyrics of Trevor Hall promise a summer of musical inspiration.
Embracing Freedom and Authenticity
Trevor Hall's new project, Trevor Hall and The Great In Between, represents a creative endeavor driven by freedom and authenticity. With no agendas or expectations, Hall has crafted an album that showcases his true artistic expression. The fusion of future-folk, Americana, and folk music creates a unique sonic experience. As Trevor Hall embarks on this exciting new chapter, he invites fans and music lovers alike to join him on a transformative musical journey.
Frequently Asked Questions
Who is Trevor Hall?

Trevor Hall is a future folk artist known for his heartfelt music. Raised in South Carolina, he began his musical career at a young age and has since gained recognition for his unique blend of roots and folk music with elements of electronic sounds. He has a strong connection with his fan base and is considered a leader in the conscious musical community. Hall's music is often influenced by his deep love of Eastern Mysticism.

What is "Trevor Hall and The Great In Between"?

"Trevor Hall and The Great In Between" is the newest project by Trevor Hall. It represents a new era in his music career, where he has focused on expressing his own truths and creating music without any agendas or expectations. The project showcases a future-folk sound with elements of Americana and folk music, offering a refreshing take on his music.

Who are The Carolina Honeydrops?

The Carolina Honeydrops is a musical group that will be joining Trevor Hall on his upcoming tour. More information about the group and their musical style can be found on their official website or through their social media channels.

What are the tour dates for Trevor Hall and The Great In Between?

Trevor Hall and The Great In Between will be embarking on a coast-to-coast tour. The tour dates and locations include:

June 15 @ Humphreys Concerts by the Bay | San Diego, CA\*
June 16 @ Humphreys Concerts by the Bay | San Diego, CA\*
June 17 @ Avila Beach Resort | Avila Beach, CA\*
June 18 @ The Mountain Winery | Saratoga, CA\*
And more…

For the complete tour schedule, please visit Trevor Hall's official website for the latest information.

What is the Cascade Equinox Festival and Only The Wild Ones Weekend?

The Cascade Equinox Festival is an upcoming event taking