Warren Buffett, the CEO of Berkshire Hathaway, has revealed his reluctance to invest in the U.S. banking system due to the need for greater accountability from bank executives. Despite holding nearly $130 billion in dry powder to invest in banks, or even buy a few outright, Buffett and his business partner, Charlie Munger, have voiced concerns about the banking sector and its executives.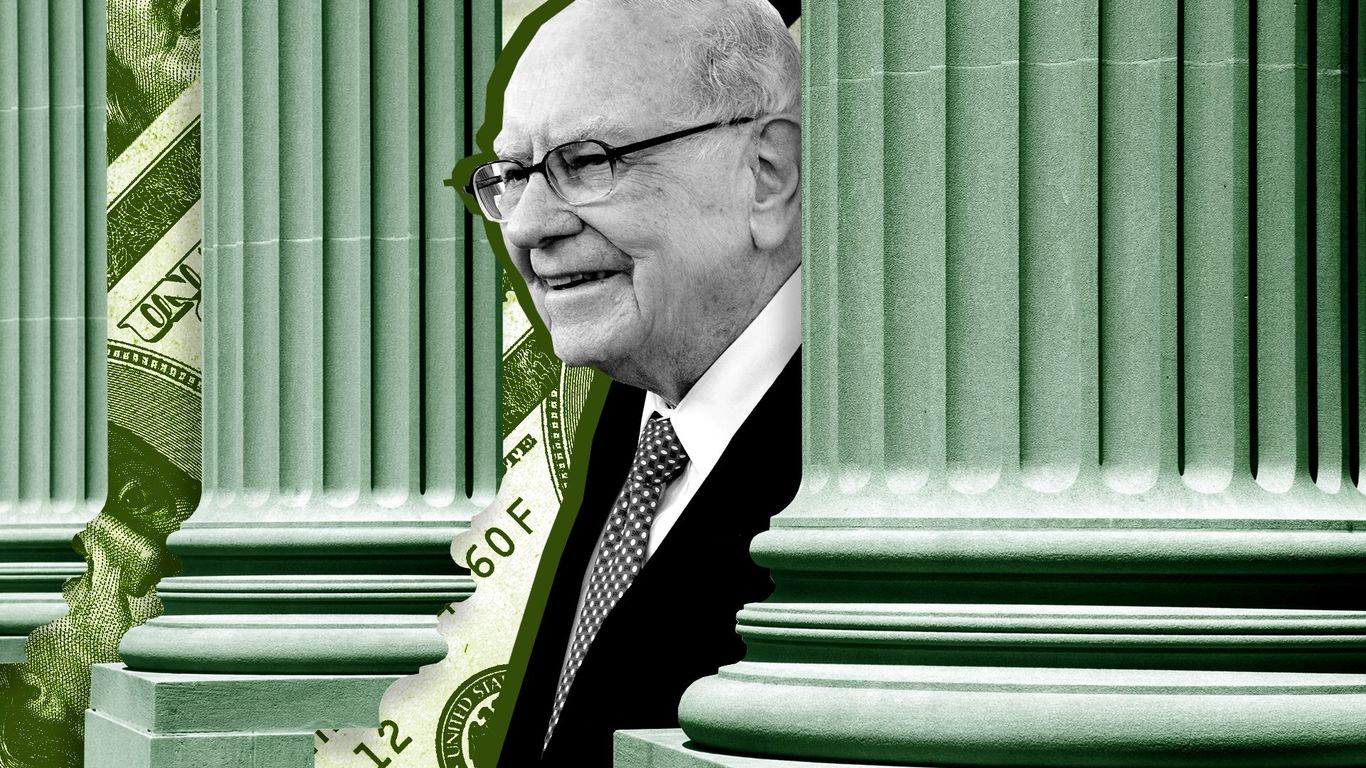 Buffett Criticizes Bank Executives
Buffett and Munger criticized bank executives and officials trying to manage the banking crisis. Both men also expressed concerns about the outlook for commercial real estate, a linchpin of small and medium-sized banking portfolios. Munger specifically singled out the "hollowing out of downtowns" in the U.S. and elsewhere in the world, which he believes will be significant and unpleasant.
The Danger of Excessive Risk-Taking
Buffett called for executives who take on excessive risk to be held accountable if the bank has to be rescued. He believes that there must be punishment for those who do the wrong things. The billionaire stated that "you have to have depositors should not lose money, but stockholders and debt holders should lose money," emphasizing the importance of accountability and responsibility in the banking industry.
The Challenge of Maintaining Old Values in Banking
Buffett emphasized that the banking industry needs to maintain its old values while innovating. The billionaire believes that while banking can have all kinds of new inventions, it needs to have old values. He added that "banking can't afford to forget that depositors should not lose money." The importance of traditional values, such as prudence and caution, cannot be underestimated.
Buffett's Criticism of First Republic Bank's Jumbo Mortgages
Buffett singled out First Republic Bank's bespoke and generous jumbo mortgages for high-end clients, calling them a "crazy proposition." He believes that such options are not viable and that the bank's executives should be held accountable if the bank has to be rescued. The billionaire criticized those who ignore such issues until they blow up, highlighting the importance of proactive management in the banking industry.
Overall, Buffett's cautious stance towards investing in the banking sector highlights the need for greater accountability and responsibility among bank executives. The billionaire believes that maintaining traditional values while innovating is essential for the industry's success. As the banking sector continues to evolve, it is essential to remember the importance of prudence and caution to avoid a potential crisis in the future.
Frequently Asked Questions
Who is Warren Buffett and what is his background?

Warren Buffett is an American investor, business magnate, and philanthropist. He is the chairman and CEO of Berkshire Hathaway, a conglomerate holding company. He is considered one of the most successful investors in the world and has a net worth of over $100 billion. Buffett is known for his value investing philosophy and his frugal lifestyle, despite his immense wealth.

What is the current state of the U.S. banking system?

The U.S. banking system has been facing a confidence crisis due to the COVID-19 pandemic and other economic factors. Many banks have experienced losses and decreased profitability. Additionally, there is growing concern about the impact of technology on the banking industry, as well as the potential for increased regulation and oversight in the wake of the financial crisis of 2008.

What is Berkshire Hathaway and what is its relationship with Warren Buffett?

Berkshire Hathaway is a conglomerate holding company that owns subsidiaries in various industries, including insurance, energy, and transportation. Warren Buffett is the chairman and CEO of Berkshire Hathaway and has been associated with the company for many years. He has used the company as a vehicle for his investments and has made many successful acquisitions through the company.

What is the concern surrounding commercial real estate and how does it impact the banking industry?

Commercial real estate is a key component of many small and medium-sized banks' portfolios. The concern is that the COVID-19 pandemic and other economic factors have caused a decrease in demand for commercial real estate, which could lead to defaults on loans and losses for banks. This could have a significant impact on the banking industry as a whole and could potentially lead to a crisis similar to the one in 2008.

What is the importance of accountability in the banking sector?

Accountability is important in the banking sector because it helps to ensure that executives and other decision-makers are held responsible for their actions. This can help to prevent excessive risk-taking and other unethical behavior that could lead to financial losses for the bank and its customers. It also